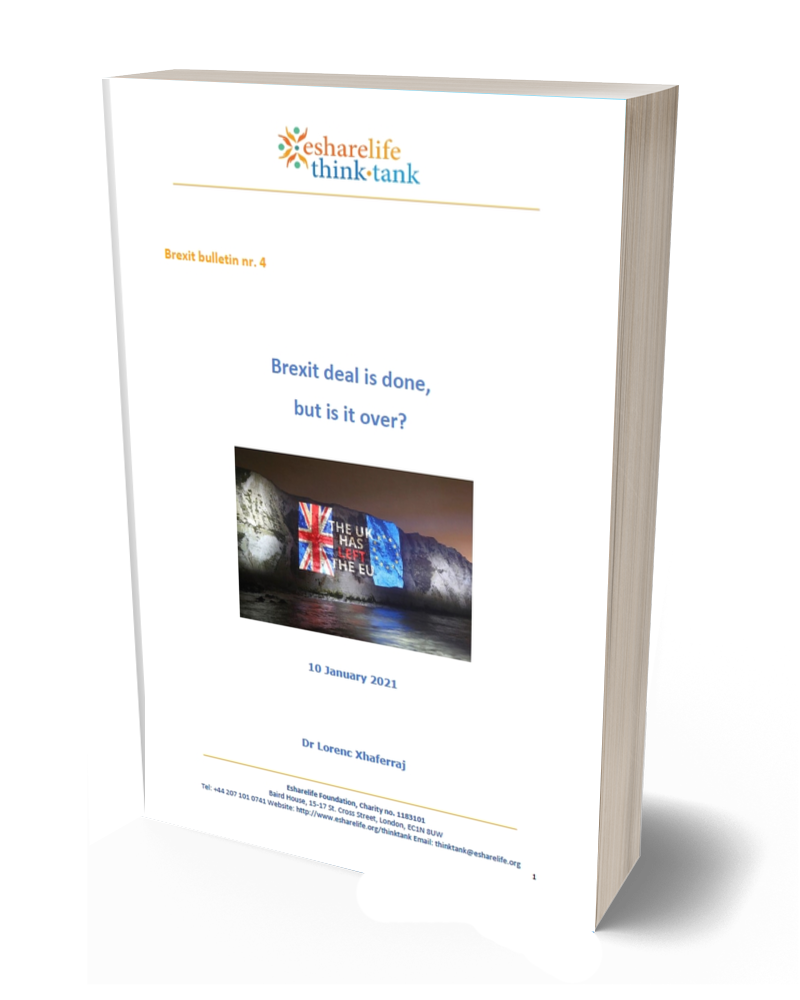 On 18 December, European Commission President Ursula von der Leyen declared "big differences" remain in the Brexit trade talks with the UK, with fisheries still the main sticking point between the two sides. At the same time, the UK warned progress in the talks had been "blocked" and that time is running out for a deal to be done.
However, the Post-Brexit deal was announced on December 24th, 2020, on the Christmas eve, by Boris Johnson, the UK Prime Minister and Ursula von der Leyen, President the European Commission.
Boris Johnson claimed this as his early Christmas gift to the UK people, in compensation of his U-turn regarding the restrictive measures over the Christmas period. This agreement was reached after 10 months of painful and intensive negotiations amid the Covid-19 global emergency and after four and a half years of the process begun with the UK's referendum vote to leave the EU. At least, the UK and EU were able to avert the "no-deal Brexit" scenario.
On Christmas eve, the United Kingdom and the European Union have agreed a Trade and Cooperation Agreement, an Agreement on Nuclear Cooperation and an Agreement on Security Procedures for Exchanging and Protecting Classified Information. These Agreements are designed to honour the instruction of the British people – expressed in the referendum of 2016 and the general election last year – to take back control of our laws, borders, money, trade and fisheries. It changes the basis of our relationship with our European neighbours from EU law to free trade and friendly cooperation.
At 11 pm on 31 December, the Big Ben, barely visible from the heavy reconstruction works, bonged to signal that from now and on the United Kingdom is formally no longer part of the European Union or subject to its rules. For many in the UK, it was a glorious day. Departure from the EU, for those who voted leave, is a moment to signify the UK has finally reclaimed it sovereignty and took back control from the EU. For others, almost the same number, was simply a moment of relief, a moment to signify the end of Brexit wars, that have lasted eight long years, from the moment then UK PM David Cameron committed the Conservatives to a referendum in January 2013.