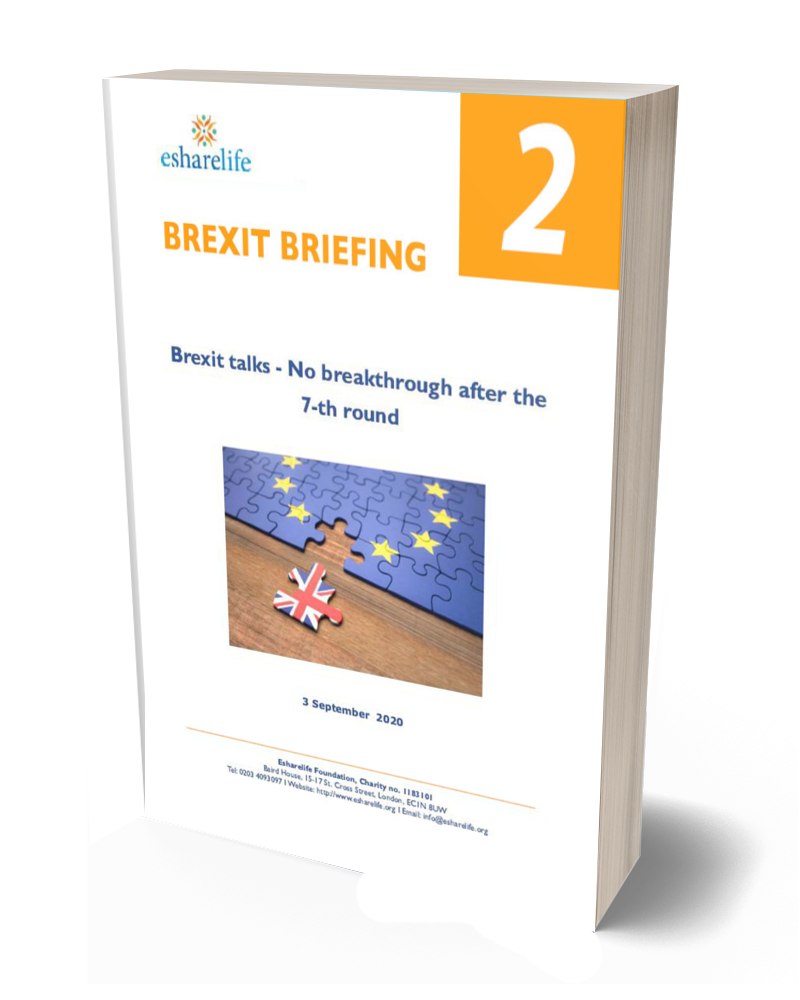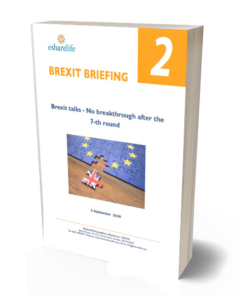 In our July report, we have hinted that the Brexit saga would come to an end. After 6 rounds of talks between the EU and the UK at the end of July 2020 there were only two (out of five) fundamental sticking points:
Level playing field
Fishing
During the August round, the 7-th round of talks, the UK and EU negotiators have made "no progress whatsoever" on the issue of fisheries, where the EU is seeking similar access to British waters for its member states' fishing fleets to the current status quo.
While the EU clearly respects the UK's concern about maintaining its sovereignty and its regulatory autonomy in the post Brexit era, it reminds the UK that no international agreement was ever reached without the parties agreeing to common rules, so called the level playing fields.
The UK attempted to break the impasse by submitting a consolidated text of the agreement, based on areas of potential common ground, a draft that the UK side believed to be a good ground aiming for a deal.
The EU dismissed the draft saying that while it was always a useful thing for the UK to remind us of their position, the EU could only work on a consolidated text if everyone does it together. Sources from the EU evaluated this move by the UK as a demonstration of the fact that the British side was acting under time pressure.
At the request of Germany, the country holding the EU Presidency, Brexit has been dropped from the agenda of the EU Ambassador's meeting of 2 September on the grounds that there is nothing new to discuss…