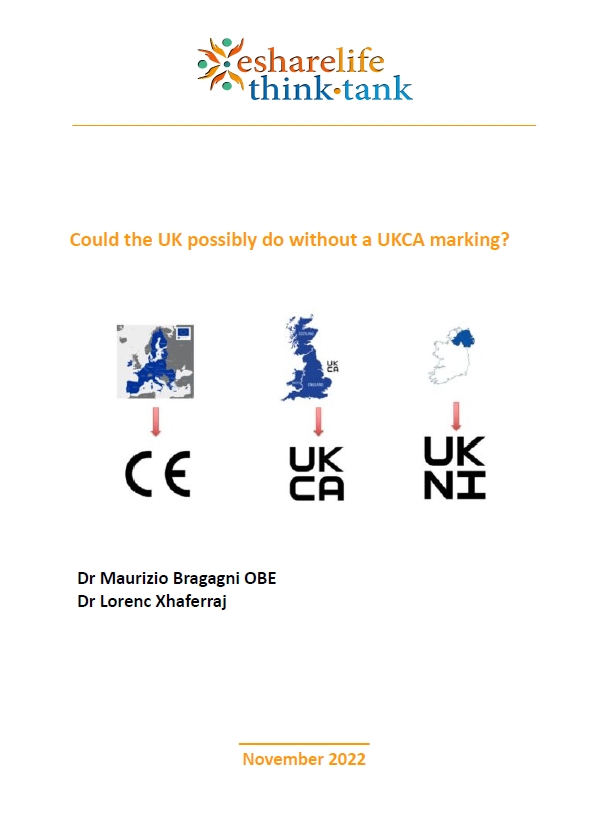 This paper aims to elaborate on the related issues for the UK business in implementing the new UKCA marking requirements.
The UK left the EU single market at 11PM on 31st December 2020. The United Kingdom Conformity Assessed or UKCA mark is being phased in from 1st January 2021 to replace the CE mark in Great Britain  (England, Wales, and Scotland). Businesses are encouraged to be ready for full implementation of the new UK regime as soon as possible.
However, to allow businesses time to adjust, a transition period is introduced. CE marked goods that meet EU requirements (where these match UK requirements) can continue to be placed on the GB market until 11pm on 31 December 2022. This includes goods which have been assessed by an EU recognised notified body.
The United kingdom conformity assessment marking is mandatory for products sold in Great Britain post Brexit.
The UKCA will not be recognized in the EU, EEA, or Northern Ireland, and products still require a CE marking for sale in these markets. The manufacturer or their authorised representative will be responsible for affixing the UKCA marking to the product, the same principle as for CE marking but for the UK market.
The UKCA marking cannot be used for products placed on the Northern Ireland market. In Northern Ireland, EU conformity markings continue to be used to show goods meet EU rules. For most manufactured goods, this is the CE marking, but there are some other markings for specific products.