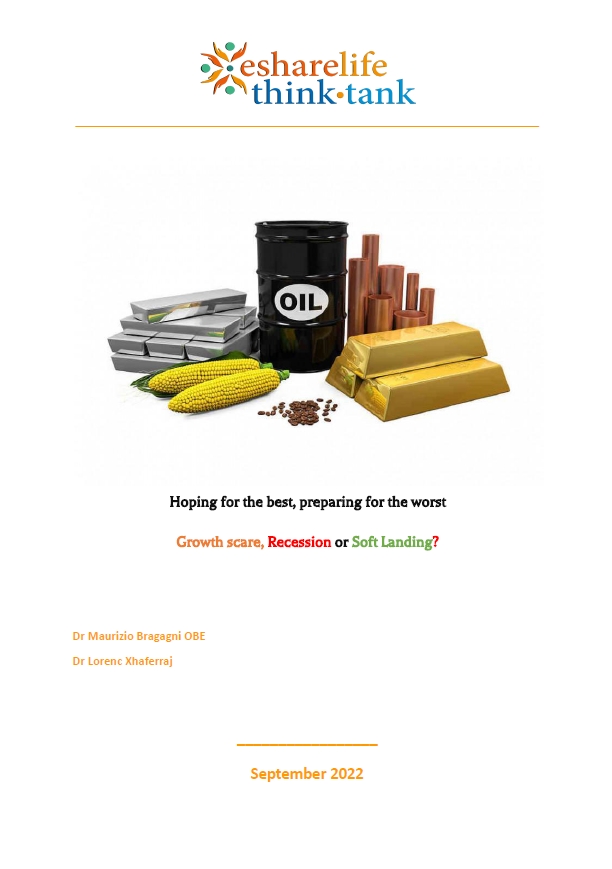 As the global economy started to recover from its recession caused by the Covid-19 pandemic, there has been an increased demand for products – especially consumer goods – and materials. The ongoing war in Ukraine is a major factor contributing to higher commodity prices, pushing up inflation around the world.
The cost of raw materials had been on the rise since the onset of COVID-19 about two years back. Though the pandemic has subdued, there is a war in Europe – between Russia and Ukraine, which has affected almost the entire world due to the interconnected economies.
Russia is a major exporter of crude oil, natural gas and solid fossil fuels to the world, including the West. The sanctions imposed on Russia have sent the prices of petroleum products skyrocketing, with Brent crude oil hovering consistently above $100 per barrel, sometimes even reaching $130 per barrel.
Ukraine is among the largest exporters of food grains. The war and resultant closure of maritime routes have severely impacted the supply side, with food grains experiencing acute price increases. The economies around the world that were just recovering from the aftermath of COVID-19 were ill-equipped to handle another shock and survive another "perfect storm".
Russia and Ukraine combine for around 7.5% of the global steel exports. Russia makes up around 6% of aluminium production. With strict sanctions against Russia and damaged infrastructure in Ukraine, the prices are expected to remain high and volatile in the near future.
Businesses around the world are facing difficult times due to the repercussions of global events. Prices of diesel and petrol are already at their peak. Commodities are highly influenced by petrol and diesel prices. Transportation and logistics costs shoot up with the rise in fuel price, leading to an increase in the fare of international and domestic commodities. The electrical and power sector are facing the same heat due to supply-side challenges in availability, cost, and logistics.
In this research, we are trying to re-evaluate the global business environment and provide some hints to the business leaders on how to navigate through current harsh market conditions characterised by a heavily disrupted supply chain, price volatility and high inflation.