Esharelife Foundation's Chairman, Dr Maurizio Bragagni OBE, and Trustee, Mr Enrico Scambia, visited Nairobi, Kenya, to celebrate the 50th anniversary of the AVSI Foundation. During their visit, they had the opportunity to witness firsthand the impact of Esharelife's partnership with AVSI in supporting education and empowering communities in Kenya.
Esharelife Foundation, through its partnership with AVSI in Kenya, has been able to support thousands of children and their families in Kenya from diverse backgrounds, including social, ethnic, and religious, to access quality education and vocational training. The foundation's commitment to education is reflected in its support of projects such as the St. Kizito Vocational Training Institute, Ushirika Children's Centre, and the Evangelizing Sisters of Mary (ESM) project in the Kware slum
St. Kizito Vocational Training Institute
The St. Kizito Vocational Training Institute, founded by Fr Valerio Valeri and built by AVSI in 1986, has trained over 15,000 students from different countries in ten courses, including plumbing, catering, electronics, and mechanics. Dr Maurizio Bragagni OBE got to meet with some students of St. Kizito Institute, the Headmaster George Kibe, and the Deputy Headmaster Patrick Njoroge. George Kibe explained that, "we give them skills that would help them to discover themselves. The difference of our school compared with other schools here is that we have said they have a lot of practical experience, so our students have an advantage looking at what they have done in school and they leave here knowing how to do work." The institute has provided education and vocational training to underprivileged students, enabling them to secure employment and become self-sufficient.
Ushirika Children's Centre
The Ushirika Children's Centre, founded in 2000 in the heart of the Kibera slum, has been a beacon of hope for children from poor families and young single mothers. The school has saved these children from child labour and abuse and provided psychosocial support through activities such as African dances. Dr Maurizio Bragagni OBE got the incredible opportunity to watch the children perform a dance and even dance with the children and learn more about what they are studying in school. He also got to have a tour of the school which allowed him to interact with more staff members and children who they saw on their way. The school's commitment to nurturing lifelong learners has enabled its students to overcome the burdens of poverty and become educated, self-sustaining, and contributing members of society.
ESM project
The ESM project, run by the Evangelizing Sisters of Mary, has been a partner of AVSI since 2015, providing distance support to hundreds of needy children in the Kware slum. The project has empowered families by providing access to microcredit parents' groups and journeying with them towards self-reliance. In addition to the support provided to needy children in the Kware slum, the ESM project has also been actively involved in empowering women through their women sewing teaching project. This project aims to provide vocational training to women in the community, equipping them with valuable skills in sewing and tailoring. Esharelife had the opportunity to attend a presentation at the ESM on this project.
During the presentation, Sr. Mary Wambui, the Program Manager of the ESM project, shared insights on how the women sewing teaching project has positively impacted women's lives in the community. She highlighted that the project has allowed women to learn valuable skills to generate income for their families, thus contributing to their economic empowerment. Sr. Mary Wambui also mentioned that the project has helped to build the self-esteem and confidence of the women, as they are able to create beautiful and functional items through their sewing skills.
Esharelife also had the privilege of interviewing Fides Karimi, an educator involved in the women sewing teaching project. Fides shared her experiences working with the women in the community and how the project has brought about positive changes in their lives. She mentioned that the women are enthusiastic and eager to learn, and the skills they acquire through the project have opened up opportunities for them to earn a living and support their families. Fides also spoke about the challenges faced by the women, such as the lack of access to sewing machines and materials. Still, she emphasised that the ESM project has been working tirelessly to address these challenges and provide the necessary resources for women to succeed.
The ESM project's women's sewing teaching project has been a significant initiative in empowering women in the Kware slum, providing them with skills, resources, and opportunities to improve their livelihoods. Through the dedication and efforts of Sr. Mary Wambui, Fides Karimi, and the entire team at the ESM project, this vocational training program has made a meaningful impact on the lives of women in the community, contributing to their journey towards self-reliance and empowerment.
USAID Tumikia Mtoto
During their visit, Dr Bragagni and Mr Scambia also had the opportunity to meet with the USAID Tumikia Mtoto project's beneficiaries, which works towards promoting access to quality health and social services for orphans, vulnerable children, adolescent girls, young women, and their families. The project has received complementary support from strong partnerships with clinical partners, the private sector, and other stakeholders in the delivery of quality age-appropriate HIV and violence prevention; and health and social services in Nairobi and Kiambu counties.
SMB – Simba Village Shelter Children Home
Shelter Children's Rehabilitation Centre (Simba Village) located in Kajiado County in the city of Kibiko is a charitable organisation registered in 1997 as a children's rehabilitation centre. The centre was established by a group of women who started to take care of some orphans in their area. It has a vision of empowering children to fulfil their potential. The organisation's objective is to provide shelter, food, clothing, education, recreational activities, counselling, and healthcare services for the children in the centre through educational programs, rehabilitation, psycho-social programs, and health care.
SMB organises various activities for their children, like farming, e.g. vegetables, maize, tomatoes, beans, onions, maize, cabbages, potatoes, and honey harvesting or they can take care of their cows. The home has also started a farming business to support other activities for the children. For purposes of planning for re-integration, they are working closely with the traced household members. Various market-oriented trainings are organised to equip parents/ caregivers/ relatives with skills that will help them start or improve their Income Generating Activities (IGAs); this is geared towards improving the families' livelihood. They have some Village Saving & Loaning Associations (VSLAs) which provide access to capital to start or improve IGAs. Recently they were able to build a modern dormitory and a resource centre and start a solar project that has created jobs for the youths who are involved in assembling and marketing the solar lamps.
AVSI in Kenya started the collaboration with the Simba Village in 2005.
In addition, Simba Village also focuses on the cultural and artistic development of the children. The kids are engaged in various activities that showcase their cultural heritage, such as dancing Maasai dances and singing in Swahili. These activities help the children connect with their roots and preserve their cultural identity.
To gain further insights, interviews were conducted with Mary, a beneficiary of the SMB project, Julius, a former beneficiary of the SMB project, Director Mary Muiruri, and Educator Mary Sindani. Mary, who has benefited from the SMB project, shared her experience and how the project has positively impacted her life. Julius, a former beneficiary, also shared his success story and how the project has helped him in his journey. Director Mary Muiruri shed light on the vision and objectives of the organisation, while Educator Mary Sindani highlighted the various educational and psycho-social programs offered by Simba Village.
The collaboration between AVSI and Simba Village has been instrumental in providing support and opportunities for the children in need, empowering them to fulfil their potential and improve their livelihoods. With initiatives like farming, market-oriented training, and cultural development activities, Simba Village continues to make a positive impact on the lives of the children it serves.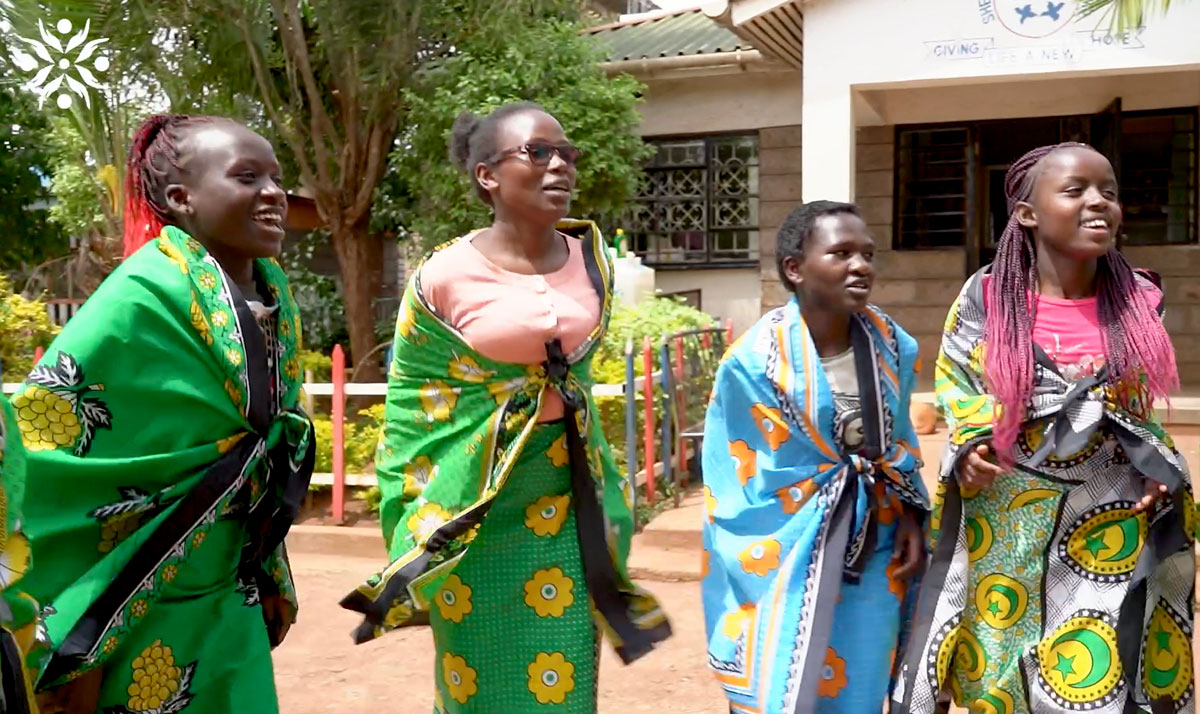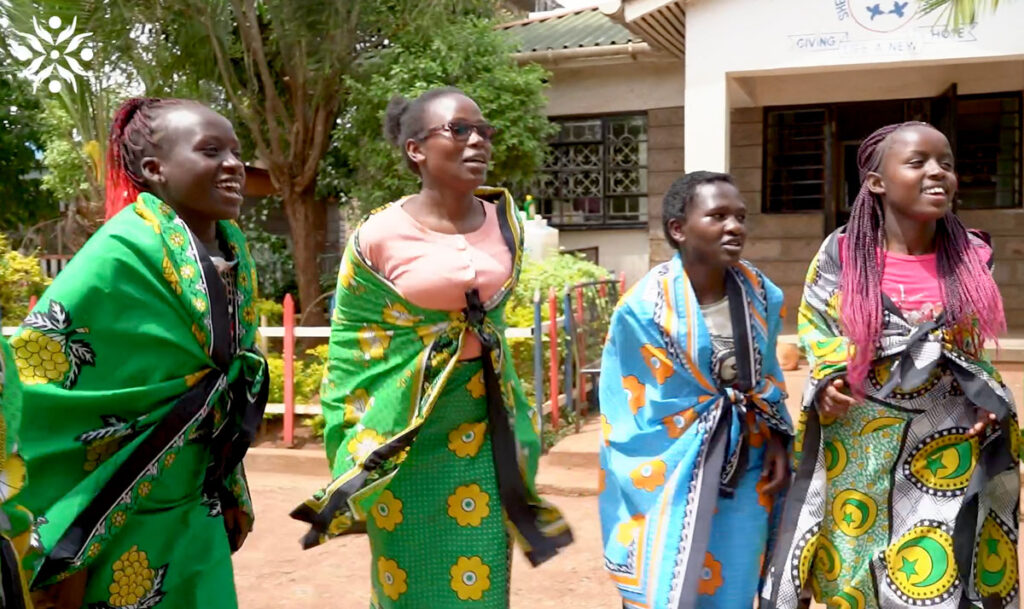 St. Joseph Hospital
St. Joseph Hospital, a dispensary founded in 2004 by the Missionaries of Charles Borromeo to assist neglected people affected by AIDS, has grown significantly. With the addition of new services like Maternity, the hospital offers hope to poor pregnant mothers. Located in Kahawa Wendani, Kiambu County, St. Joseph Hospital serves the communities of Githurai, Mwihoko, and Kahawa Sukari, a densely populated area with an average age of 18 years old.
Members of Esharelife had the opportunity to tour the hospital with Director Jecinta Nyawira Mathugu. During the tour, they witnessed firsthand the extraordinary work at St. Joseph Hospital. The hospital has come a long way since its founding, and its commitment to providing integrated health services to the community is stronger than ever.
Nurse Gladys Kwaboka shares her own personal struggle that drove her to start working at St. Joseph Hospital by saying, "After knowing my HIV status it wasn't easy. It has been a long journey, and it has been tough all through my experience or what I'm living."
She further explains why she is so passionate about her work by describing, "I'm able to help them to accept their diagnosis even if it's not easy, but through sharing my experience on how I've been living peacefully since 2005 when I knew my status, it has been easy for me to talk to these people and make them to understand and accept living positively."
Ujiachilie Project For Disabled Children
SJC – Ujiachilie PROJECT FOR DISABLED CHILDREN – ST. JOSEPH CATHOLIC MISSION
County – Kiambu – Location – Kahawa Wendani
The Catholic Mission of St. Joseph is situated in Kahawa Sukari in the urban area of Nairobi city, run by the Missionaries of St. Charles Borromeo, two of whom are Direttrice Sr. Erika and Hellen which Esharelife got the pleasure of meeting. SJC implements different programs that take care of orphan and vulnerable children through the support of a specialised team of Social Workers, Nurses, Physiotherapists, and Counsellors. Under their supervision, there is a kindergarten and a Primary School. In the same mission, in the poor area of Kahawa Wendani, the Missionary Sisters are running a day centre for disabled children, with the project named "Ujiachilie" with more than 130 persons abled differently and a meeting point for AIDS-sick people. They organise seminars to create awareness on different life issues, mostly what affects adolescents, self-esteem, and counselling. They organise trips, sports, movies, and Christmas plays. They organise seminars for the parents as most of them are HIV positive and training on the topics relating to AIDS, for example: how to deal with opportunistic diseases, counselling, and nutritional support. AVSI in Kenya started the collaboration with SJC in 2004.
Cardinal Otunga High School
Cardinal Otunga High School opened its doors on the outskirts of Kenya's capital city of Nairobi in 2005.  The school aspires to provide affordable educational opportunities for students to grow in academic achievement and personal awareness. Educators at Otunga embrace the challenge of communicating an awareness of human capacity to students. This involves paying attention to each student as unique, trusting the student's freedom and sparking their imagination.
Betting on the unique capabilities of each student motivates adolescents to become the protagonists of their own future in their school work, friendships, and extracurricular activities and eventually extending into their lives as adults.
Today, Cardinal Otunga High School serves 135 students and is a beacon of hope in the greater Nairobi area. This is made possible by various supporters, and Dr Maurizio Bragagni OBE had the opportunity to talk to one, Joakim Koech, who works as a Cardinal Otunga Trusteer for the school. Joakim said, "This school came about because of really the need to build a different kind of school that looks at the students in a different way. In the last all these years, we've seen a lot of change. Someone comes in very timid and fearful, but by staying here, you see someone growing and blossoming. In terms of reason, in terms of personality, and this has been really the biggest strength of our school." Since 1986, AVSI has been engaged in Kenyan education through childhood and professional programs. AVSI works to encourage the development of local communities through the promotion of partnerships at various levels. AVSI has partnered with Cardinal Otunga High School since its inception, contributing financial aid for sustained scholarships through its Distance Support programs and supporting projects to enhance school facilities. During the visit, Dr Bragagni met Michael, one of the children supported by AVSI Kenya, a charity with Esharelife that has been collaborating since its inception. In the past few months, Esharelife has been raising money for Michael because he could not pay for his medical treatments. Michael is a young boy from Kenya who studies at the Cardinal Otunga school with dreams of becoming an engineer. In April 2021, while helping his family at home, he got injured in the eye as he was hit by a nail.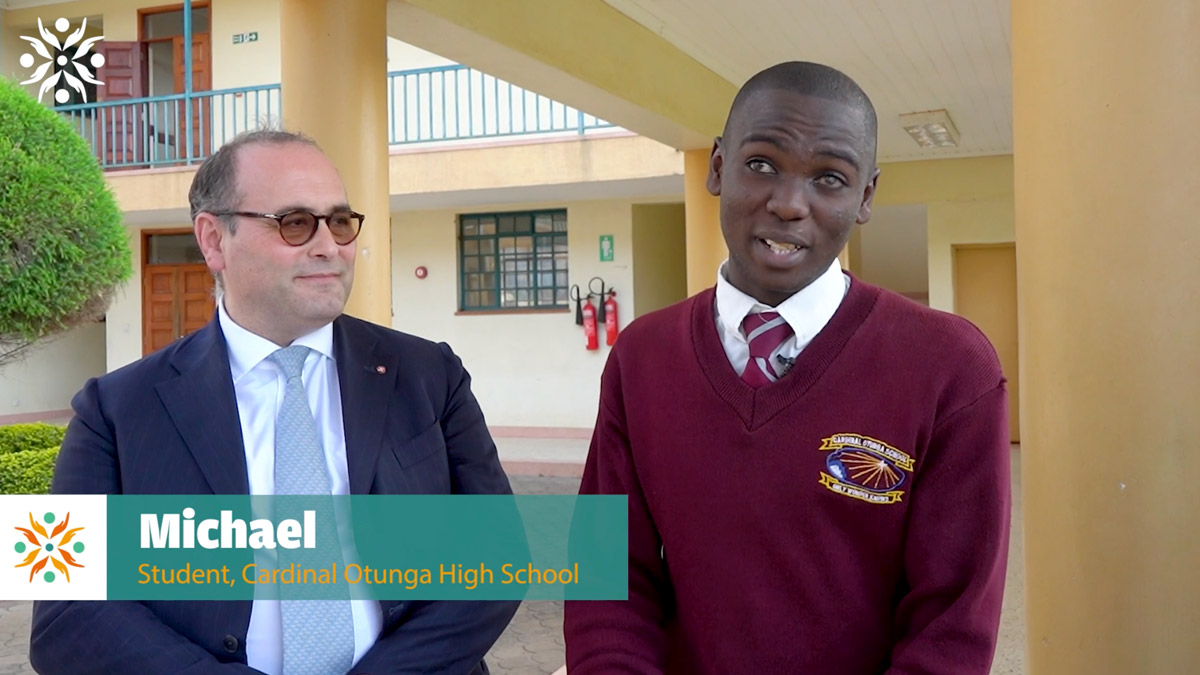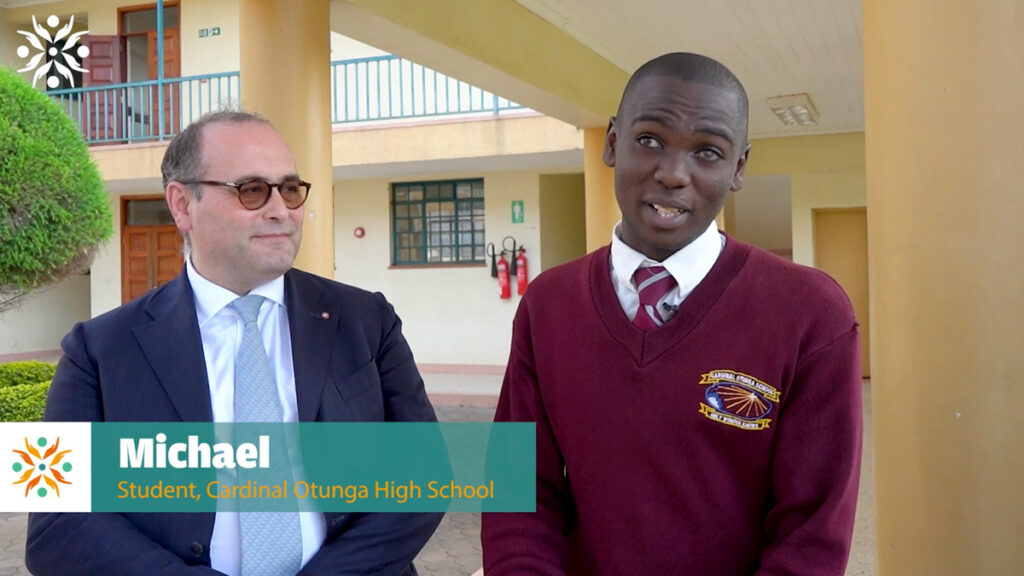 Urafiki Carovana School
Urafiki Carovana School (UCS) was born in 2005 from a small Kindergarten (Emanuela Mazzola Kindergarten) in Saint Joseph Catholic Church – Kahawa Sukari. This was a tentative answer of the Parish Priest, fr. Alfonso Poppi, to the needs of the parishioners who were looking for a Catholic Institution for their children's education. In 2008, due to the continuous expansion of the admissions numbers, the School needed to move from the Parish into a more spacious compound where it is currently hosted.
Today, it boasts more than 500 children, 30 teachers and 20 support staff members. One of which Dr Maurizio Bragagni OBE got the privilege of meeting Headmaster Lola Mulei who oversees the care and education of Urafiki Carovana Primary School students. Following the directives of the Ministry of Education, in January 2023, the School opened its doors to the first batch of Junior Secondary School students. Today, it boasts more than 500 children, 30 teachers and 20 support staff members. 
---
Esharelife Foundation's journey to Kenya showcased the impact of its partnership with AVSI in supporting education and empowering communities. Through their support, underprivileged students have been able to access quality education and vocational training, children from poor families have been saved from child labour and abuse, and families have been empowered towards self-reliance. Esharelife Foundation's commitment to education and community empowerment is a testament to its vision of a world where everyone has access to quality education and the opportunity to reach their full potential.