Esharelife Foundation is registered with the Charity Commission; its Charity number is 1183101. You can find Esharelife registration with the Commission by clicking on the button below.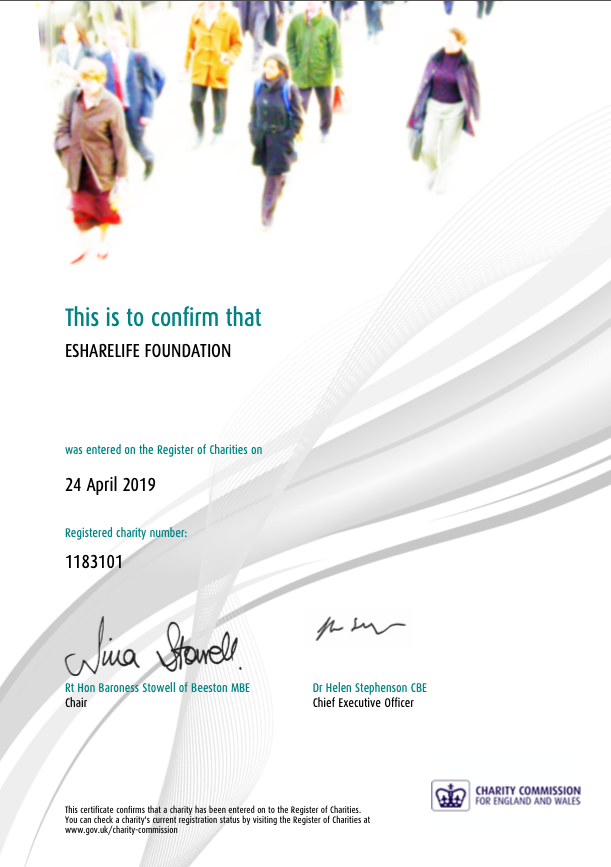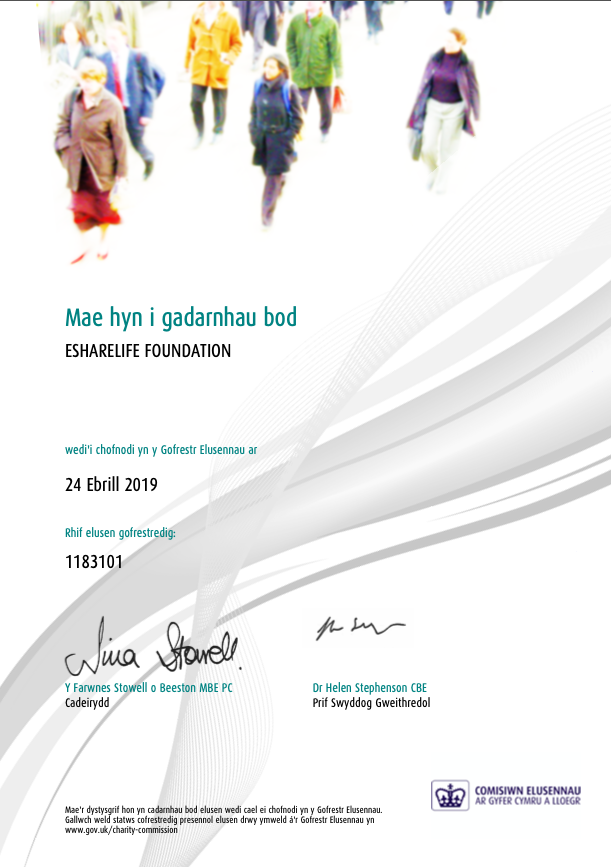 The Charity Commission for England and Wales is an independent, non-ministerial government department accountable to Parliament which regulates charities in England and Wales.
In its activities, the commission attempts:
" To ensure charity can thrive and inspire trust so that people can improve lives and strengthen society"
The 5 strategic objectives of the Commission are:
holding charities to account
dealing with wrongdoing and harm
informing public choice
giving charities the understanding and tools they need to succeed
keeping charity relevant for today's world
You can find out more about the Charity Commission below.
IF YOU SUPPORT WHAT WE STAND FOR
YOU CAN ALSO DONATE TO ESHARELIFE PROJECTS