The safety and welfare of everyone affected by the Foundation's activities, especially children and adults at risk, is our highest priority.
 This policy applies to trustees, members of staff (if applicable), volunteers and others involved or associated with the Foundation, all of whom have a duty to safeguard the welfare of all children and adults at risk with whom they come into contact on behalf of the Foundation and must therefore familiarise themselves and comply at all times with applicable policies.
Below you can download the full policy.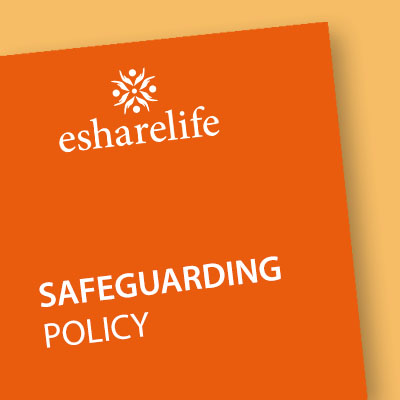 IF YOU SUPPORT WHAT WE STAND FOR
YOU CAN ALSO DONATE TO ESHARELIFE PROJECTS