Due to the current pandemic, Esharelife Foundation has not been able to organise its traditional Annual Christmas Party in London.
In order to fundraise for those who need it most the foundation has been more creative this year and has organised a virtual Christmas Concert where an extensive number of talented international artists contributed with their amazing performances.
The money collected from the Concert not only has been donated to AVSI Kenya which is one of the main charities that Esharelife supports but has also been devolved to help local communities in the UK.
In particular, this year Esharelife raised £4,000 to support local communities in Knowsley.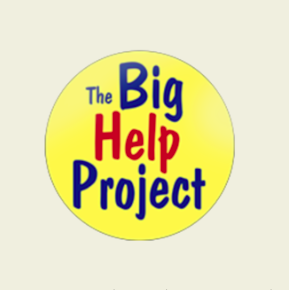 £2,000 to the Big Help Project
£2,000 has been raised for the Big Help Project "Knowsley Food Bank". The Big Help Project is a charity that aims "to feed the hungry, overcome poverty, to free people from the burden of unmanageable personal debt, to help people into affordable housing, and to assist people on to a better future".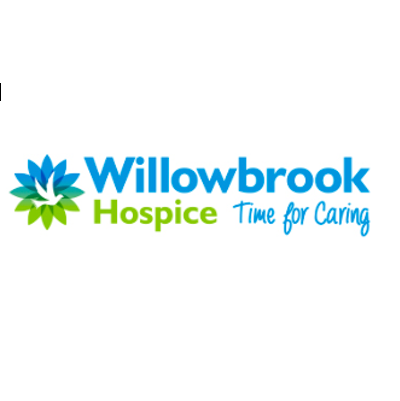 £2,000 to the Willowbrook Hospice
£2,000 has been raised for the Mayor's Charity. This year the Mayor is supporting the Willowbrook Hospice which raises funds to build and run a specialist palliative care unit.
Esharelife has been honoured to be able to support these two institutions that attempt to benefit the local community of Knowsley.
Here you can find a copy of the letters that the Big Help Project and the Mayor of Knowsley has sent to the Foundation to express their gratitude and appreciation for Esharelife donations.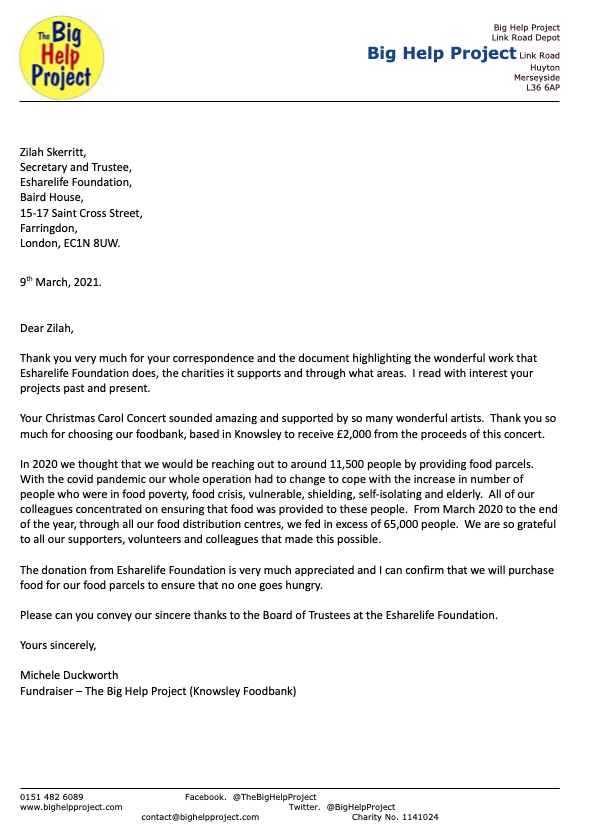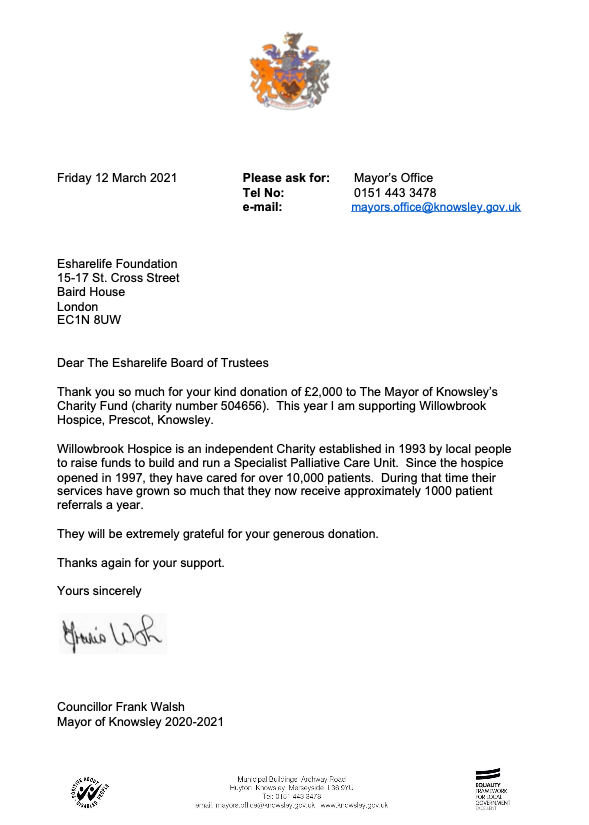 DONATE TO ESHARELIFE ACTIVE PROJECTS