Chairman of the Esharelife Foundation, Dr Maurizio Bragagni OBE, was overjoyed and delighted to receive a letter from St Kizito Vocational Training Institute, Nairobi, Kenya, sending greetings and sharing success stories from the children that the Esharelife Foundation is supporting.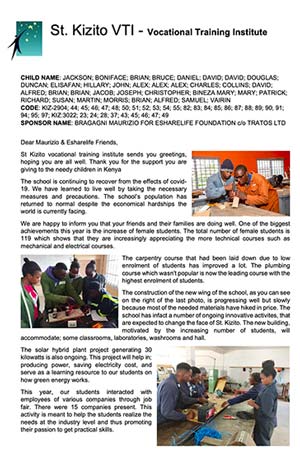 During his recent visit to Kenya, Maurizio visited St Kizito Vocational Training Institute and witnessed the great work done in its facilities to prepare young children to develop their full potential through vocational training and start with much-increased confidence in their adult life. He reiterated the support and invited the students to be grateful and determined to create a bright future for themselves, their families and the community-wide.
At this training centre, students benefit from a tailored programme on the following courses:
Mechanical
Electrical
Carpentry
Construction
Plumbing
The training centre has a number of ongoing innovative activities that are expected to increase its performance. Motivated by the increasing number of students, the centre seeks to do some refurbishment work to create new/more space for classrooms, laboratories, and other facilities. Quite an innovative project on the solar hybrid plant, generating 30 kilowatts, is also ongoing. This project will help produce power, save electricity costs, and serve as a learning resource for our students on how green energy works.
We at Esharelife Foundation are delighted to learn that this year saw a significant increase in female students enrolled at St Kizito Vocational Training Institute. The total number of female students reached 119!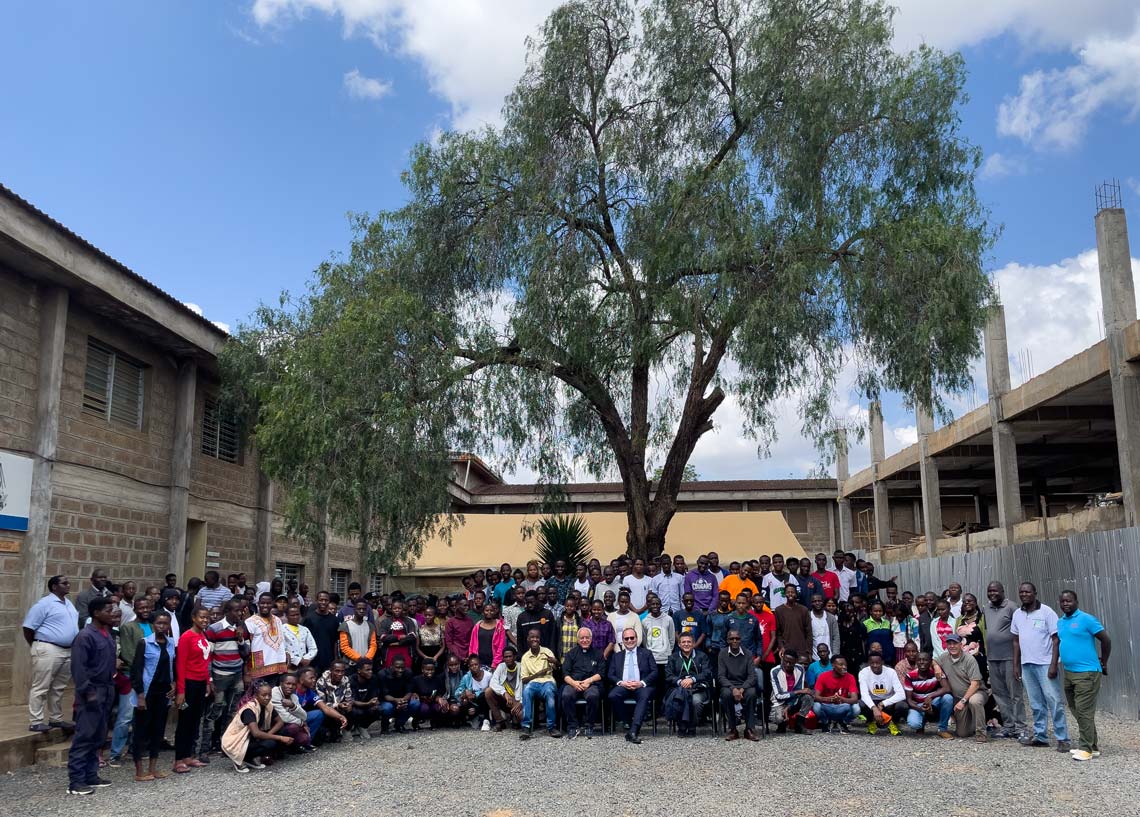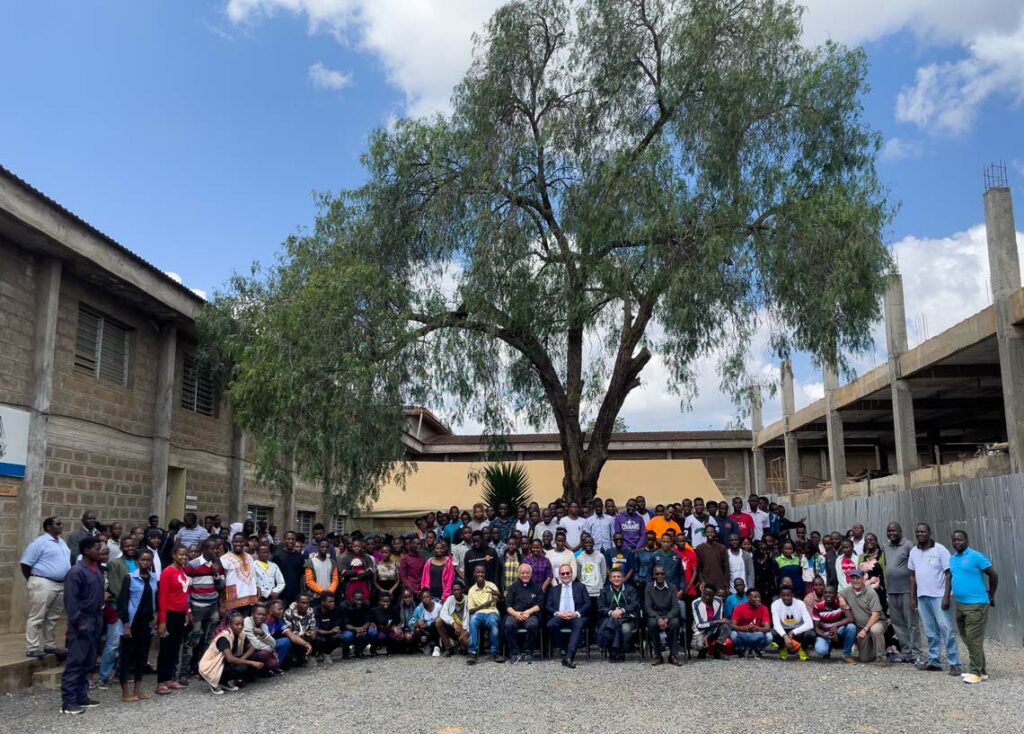 Another 150 students graduated this year from this Training Institute, with 700 attending the graduation ceremony. Students were offered the opportunity to interact with employees of some 15 companies through a job fair. This activity helped the students to realize the needs at the industry level and thus promoted their passion for getting practical skills. That's awesome!
Do you want to brighten the future of children and, at the same time, feel great by sharing the beauty of your life? Then, join Esharelife!