One of the latest Esharelife fundraising projects was created in support of Lebanon which was deeply affected by the explosion that happened in Beirut on the 4th of August 2020. 
To raise money in support of Lebanon Esharelife Foundation organised a Summer Concert with special guest Mr Benedetto Chieffo on the 23rd of August 2020.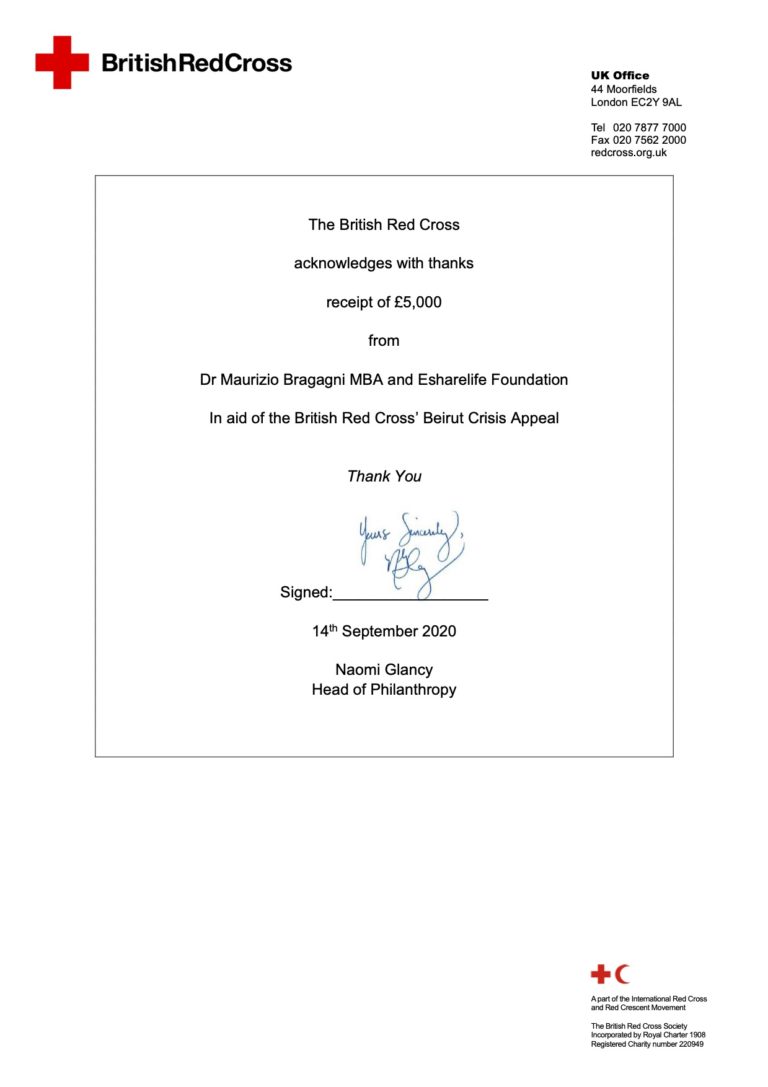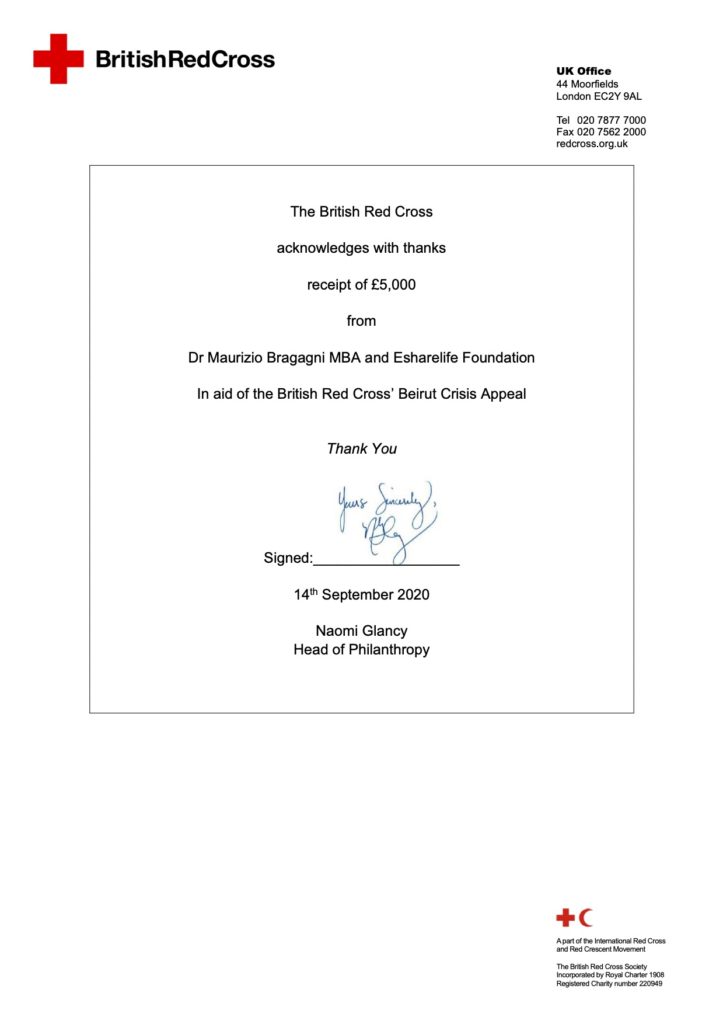 The money raised from the concert were devolved to the British Red Cross in support of its projects aimed at rescuing people in Beirut. As a result of its effort in supporting the British Red Cross, Esharelife received an official certificate from the UK charity which officially proves Esharelife's achievements in giving a positive and valuable contribution to those who need it most.  
The artist, Mr Benedetto Chieffo, is the son of Claudio Chieffo, a famous Italian singer-songwriter who has been writing and singing songs for more than 50 years starting from the '60s. Claudio Chieffo was one of the most original authors and voices in Italy whose songs were sung by thousands of people. 
Benedetto, being surrounded by songs, music and guitar, starts singing in public only after the death of his father in 2007. In 2014 he recorded a new album with some unpublished songs of his dad and he also filmed a movie to spread and promote his father's works. At the moment Benedetto is working on a new and existing project.
The event was a great success, it brought together people with different cultures and nationalities, all united to support Lebanon in this challenging time.
Esharelife Chairman, Dr Maurizio Bragagni, has been personally thanked for the valuable contribution that Esharelife gave by Mr David Bernstein, Board Chair of the British Red Cross. Dr Bragagni has said to be proud of the achievements of the Foundations and said that the Foundation is ready to embark new projects to support people in disadvantaged areas of the world. 
The next event scheduled by the Foundation is the Esharelife Annual Christmas Concert.