The Esharelife foundation is proud to continue its support of the British Red Cross, a humanitarian organization that operates both in the UK and globally. Through its strong partnership with this international aid group, Esharelife has been able to reach 191 countries and utilize a vast network of volunteers.
Recently, the British Red Cross has been active in responding to various crises and emergencies, such as food shortages, health and welfare issues, and supporting refugees. They also work in collaboration with organizations like the NHS in the UK, to provide much-needed support.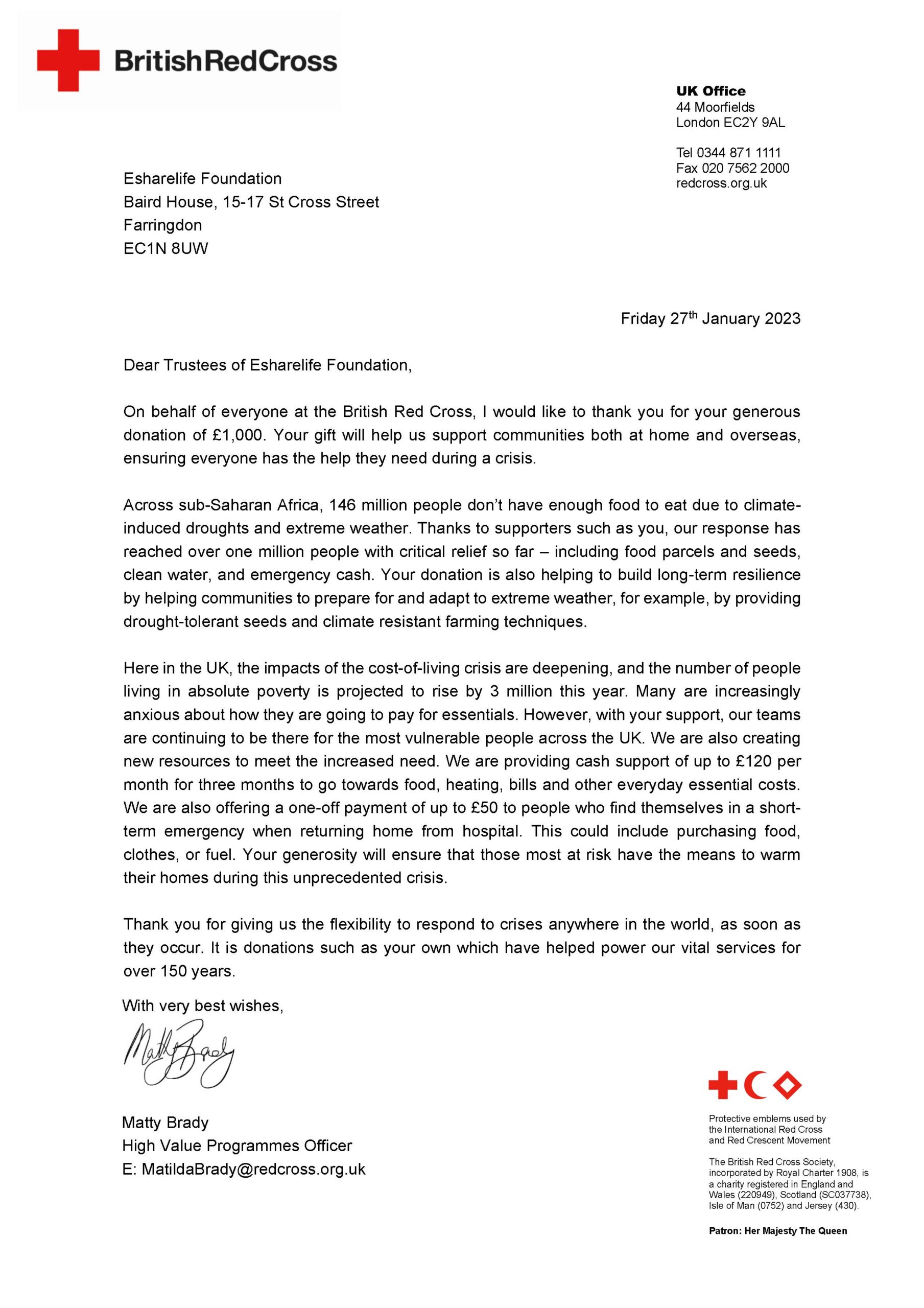 Esharelife was pleased to make a recent donation of £1000, which will be used to help those in need during a crisis. The foundation is delighted to learn that its contribution is helping to build long-term resilience in Sub-Saharan communities by providing them with drought-tolerant seeds and climate-resistant farming techniques.
Being based in the UK, Esharelife also supports charities operating food banks in the north of England, as they strive to help mitigate the increasing cost of living in the region.