Supporting Esharelife is easier than you think, in addition to Donating and Fundraising for us, there are lots of other ways in which you can contribute to support those who need it most.
Here you can find other ways in which you can support Esharelife.
Esharelife Foundation has organised an online auction to raise money for AVSI Kenya. Taking part in the online auction will be a great way to contribute and help the Foundation's fundraising in support of educational and vocational programs in Kenya.
READ MORE…

Esharelife is registered on Amazon Smile, find out how to support us while you are shopping on Amazon.
READ MORE…
Esharelife Chairman, Dr Maurizio Bragagni, has published a series of books whose proceedings will be donated to Esharelife.
READ MORE…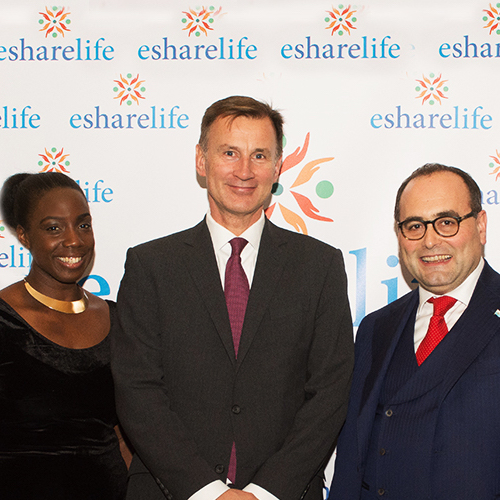 Buy a ticket for the Esharelife 2022 Annual Christmas Dinner
Esharelife Foundation is pleased to announce the return of its 4th Annual Christmas Gala Charity Dinner in December 2022. The dinner is aimed at raising funds to support educational projects and communities in some of the most deprived regions of Kenya. Coming soon
Esharelife Foundation is now taking part in a great new initiative to support those who need it most. For this new exciting project, Esharelife is collaborating with the Claudio Chieffo Association in order to raise money for AVSI. Esharelife is now selling an album with songs written by the Italian singer-songwriter Claudio Chieffo and sang by numerous artists.
READ MORE…
Register to our newsletter
Sign up today to receive updates on campaigns, appeals and simple ways you can support people living in poverty.
In order to receive our newsletter register below:
YOU CAN ALSO DONATE TO ESHARELIFE ACTIVE PROJECTS