The 6th Esharelife Annual Gala Dinner was an extraordinary evening, resonating with joy and compassion as our charity passionately fundraised to aid less fortunate or underprivileged individuals! On November 15th, 2023, many wonderful individuals associated with the Esharelife Foundation, including Ambassadors, Patrons, Testimonials, Volunteers, and Supporters from various parts of the world, convened at the renowned In & Out Naval Military Club in London to commemorate another fruitful year.
The 6th Esharelife Annual Gala Dinner was dedicated to generating steadfast support for the ongoing and new projects implemented by Esharelife's partner organisation – AVSI Kenya. Grand Cav Uff Prof Maurizio Bragagni Esq OBE, Founder & Chairman of the Esharelife Foundation, who directed and mastered every detail of the event on behalf of the entire network of Esharelife supporters, was so pleased with the wide participation in this fundraising event and admired the dedication of attendees to "share their life, their so valuable time, their success and their sorrows" and yet to be determined to give back to society. That's exactly what Esharelife Foundation is and stands for!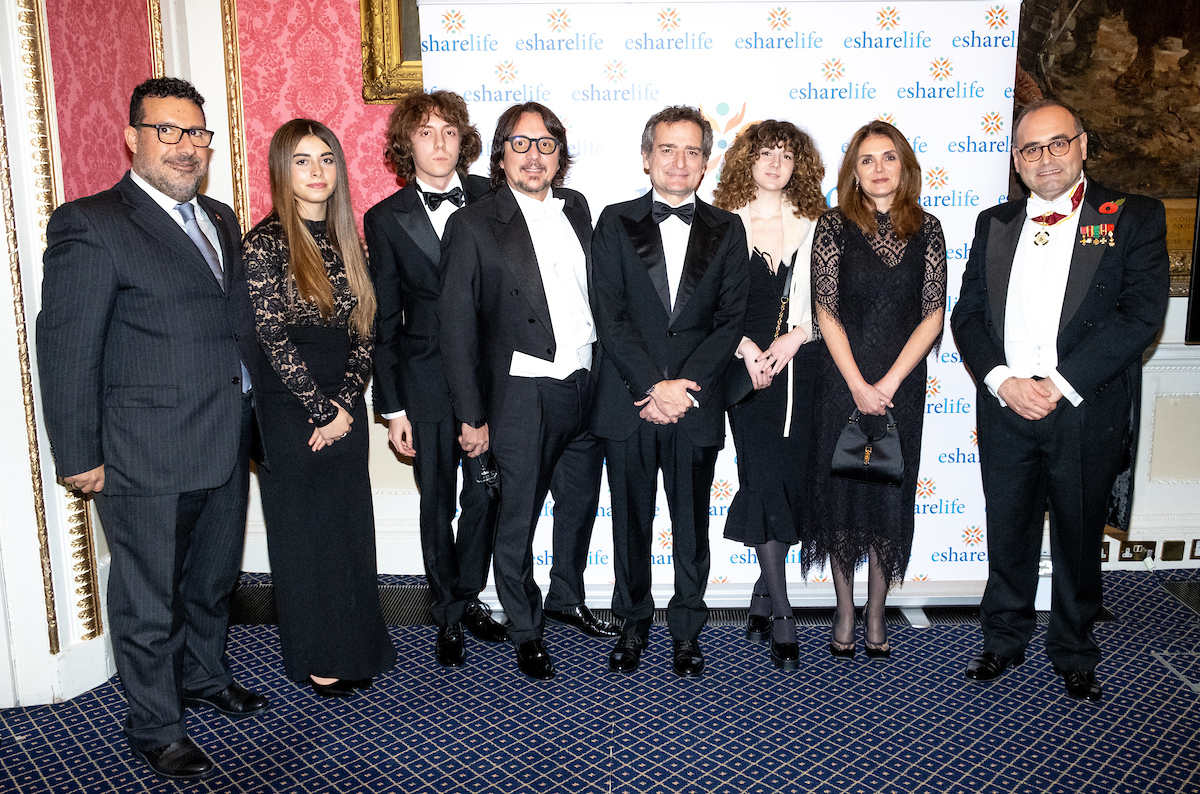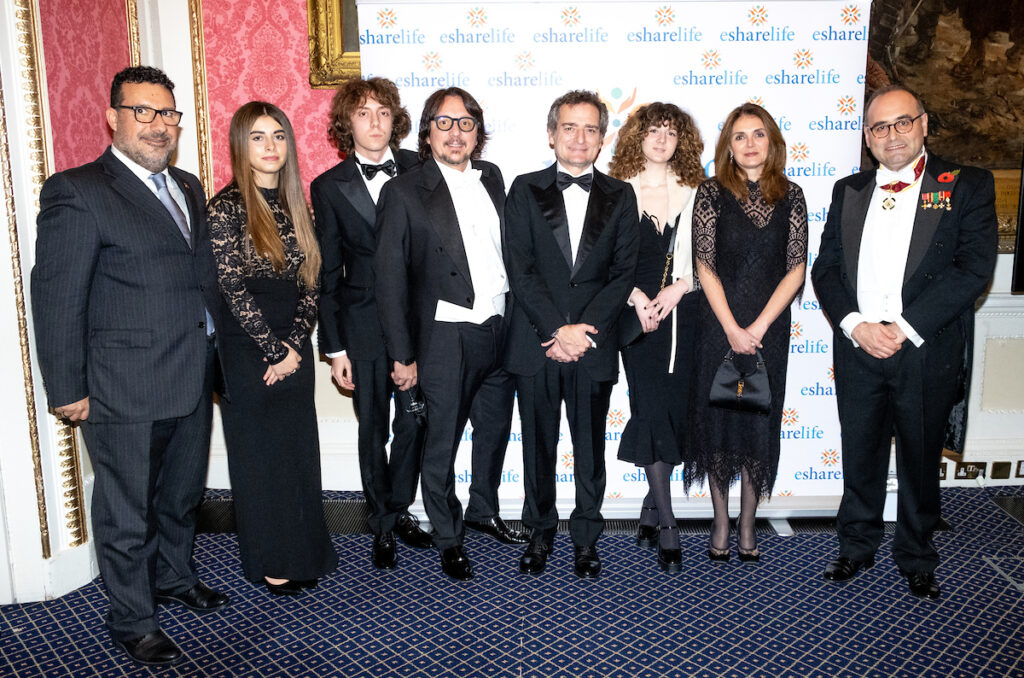 Approximately 140 esteemed guests from diverse backgrounds gathered together and pledged to support Esharelife's mission of providing access to quality education to young people living in underprivileged areas. Upon arrival at the event, the welcome team consisting of distinguished individuals such as Cav Dr Domenico Aiello – Vicechair of the Esharelife Foundation, Miss Giulia Bragagni – Esharelife Ambassador, Cav Lubov Chernukhin – Esharelife Ambassador, and Cav Zilah Skerritt – Trustee and General Secretary of the Esharelife Foundation, went above and beyond to ensure that every single attendee was greeted with warmth and hospitality. They made it their priority to create a welcoming and comfortable environment for all guests, ensuring that they felt right at home from the moment they stepped foot into the event. Their presence and efforts undoubtedly contributed to the overall success of the event.
Esharelife Annual Gala Dinner received the esteemed patronage of institutions, including the Consulate General of Italy, the Consulate of San Marino, the Regent Group, the University of Bolton and the Tratos Group. Distinguished attendees included the Dean of Diplomatic Corps to St James's Court- HE Mr Ivan Romero-Martinez, the Apostolic Nuncio to Great Britain- HE Archbishop Miguel Maury Buendia, the High Commissioner of St Kitts and Nevis- HE Dr Kevin M. Isaac the Deputy Ambassador of Italy to the UK, Mr Riccardo Smimmo, the Consul General of Italy, Mr Domenico Bellantone, several UK Parliament members, government officials, and successful entrepreneurs.
The Guest of Honour, the Chancellor of Exchequer Grand Cav Uff, The Rt Hon Jeremy Hunt MP, through a video message, praised Esharelife for its successful work in helping young people in Kenya get access to better education and emphasized the paramount importance of education, living a meaningful life and giving back to society.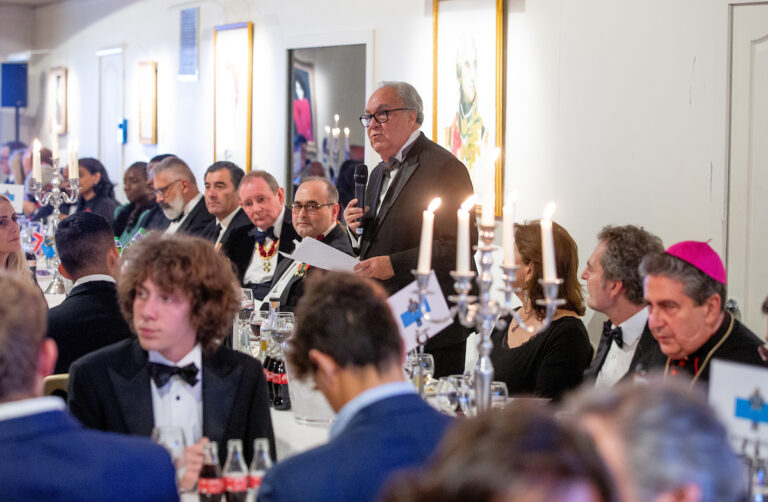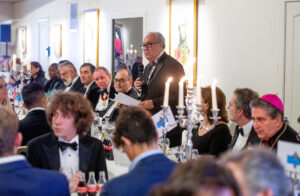 The importance of expanding access to quality education for young people, particularly those in disadvantaged areas, and its subsequent benefits to society were reinforced by the insightful remarks of Grand Cav Uff Prof George Holmes DL, President & Vice-Chancellor of the University of Bolton.
A pivotal moment during the Gala dinner occurred when the Esharelife Ambassador, Cav Lubov Chernukhin and Mr. Antonino Masuri, AVSI Project Manager, provided an overview of educational support initiatives, as well as measures taken to improve the well-being of children and their parents, guardians, including adult literacy, access to microcredit programs, vocational training, and hygiene products in Kenya.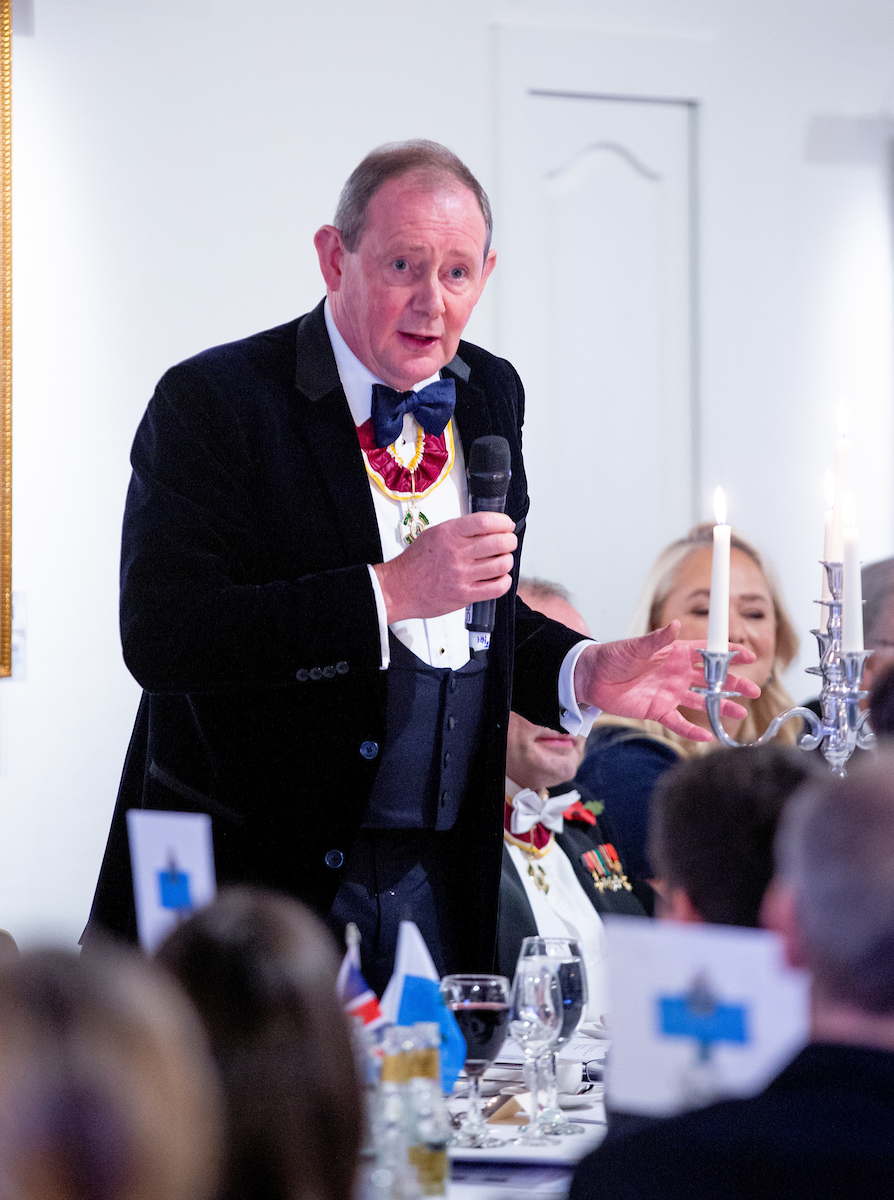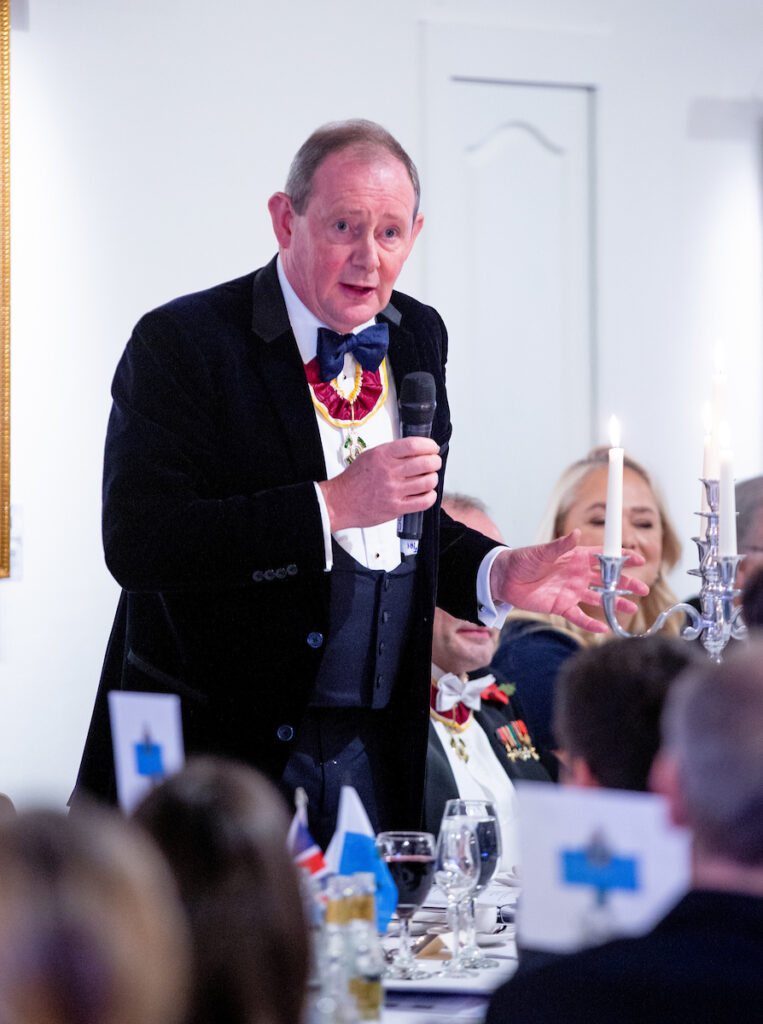 Some delightful moments during the evening include the Grace by Nuncio Apostolic, the Loyal Toast to King Charles III by Grand Cav Uff Prof George Holmes DL, the Toast to the Captains Regent by Cav Dr Ing Paolo Rondelli, Member of San Marino Parliament and why not mention, the raffle where the attendees laughed a lot and auctioned items to generate more funds for children in Kenya.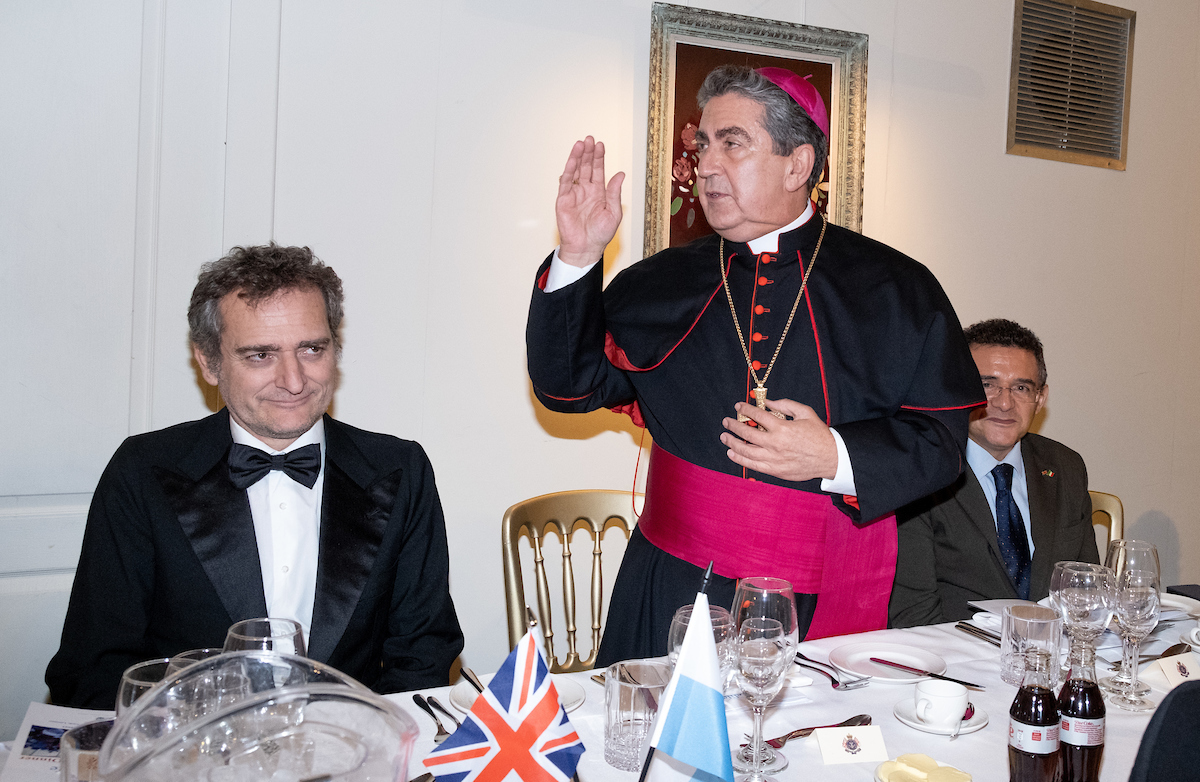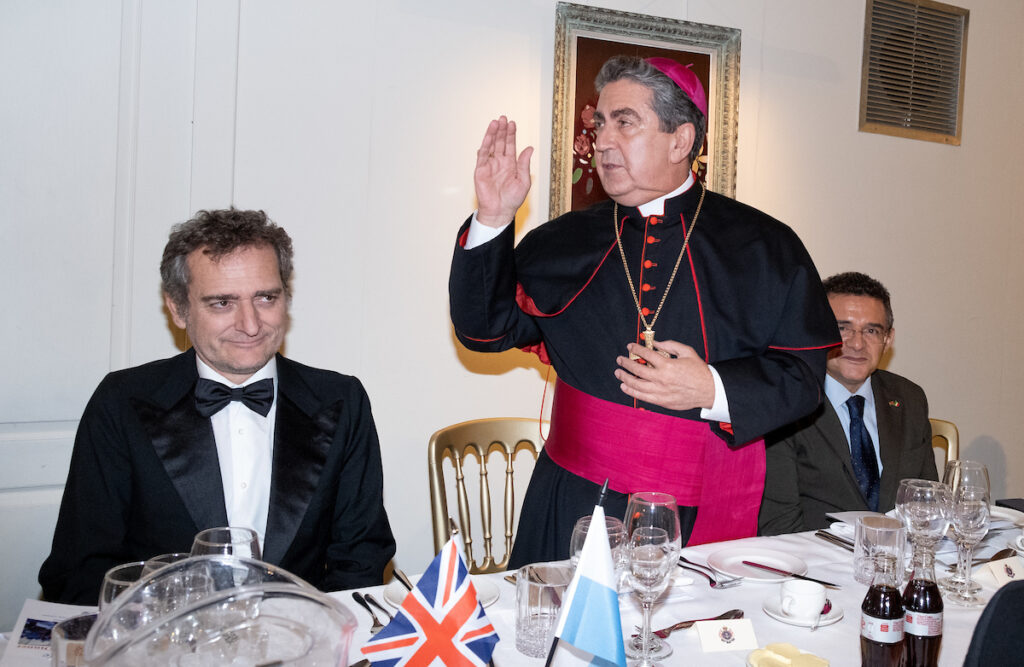 In his closing remarks, Chairman Bragagni sincerely thanked everyone who generously contributed to a successful Esharelife Gala Dinner. The funds raised during this Gala Dinner will be transferred to AVSI Kenya without any deduction and will ensure adequate support to children in 11 schools in Kenya to complete another academic year.
Thank you from the bottom of our hearts!