Dr Maurizio Bragagni and his wife Alessandra are co-founders of Esharelife Foundation. Dr Bragagni was appointed Chairman in 2015.
READ MORE…
Alessandra Bragagni-Romeo is Co-Founder of Esharelife Foundation and main Patron of Esharelife.
READ MORE…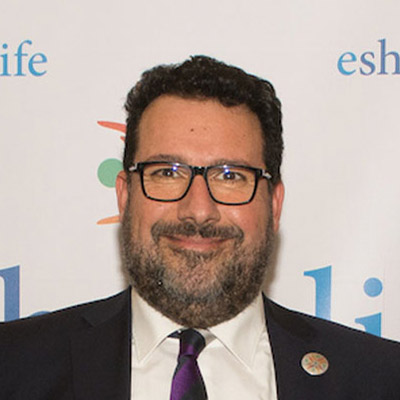 Dr Domenico Aiello – Vice-President
Dr Aiello has collaborated with Esharelife Foundation since the charity was founded. He has supported the foundation by promoting the charity and raising awareness about its noble cause. Dr Aiello was appointed to the Board of Trustees in 2015. His appointment as Vice President of Esharelife Foundation in recognition of his dedication and great involvement with the Foundation. Dr Aiello is among the charity's Ambassadors in recognition of the time and efforts he dedicates to it. Dr Domenico Aiello has a background in finance and an advisor focused on supporting small and medium-sized businesses. He lives in Sardinia with his family and he has always been keen on spending his free time helping others. When he was presented with the opportunity to collaborate within a charitable initiative, he immediately accepted the challenge.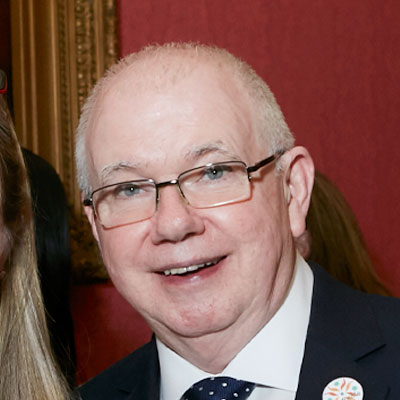 Mr Neil Ancell – Trustee, Safeguarding Lead and Proposed Authorised Official
Mr Ancell was appointed to the Board of Trustees in 2015. Neil acts as the safeguarding lead and proposed authorized official for the charity. He is a Non-Executive Director of Tratos, a position he has held since stepping down as the Chief Executive of North West Cables at the point of acquisition by Tratos. Prior to his role at North West Cables, Neil was also involved with Greengate Cables and Sterling Cables. Neil has gained an innate knowledge and experience of most aspects of electrical cable manufacturing over his many years of experience within the industry.
Mr John Light – Trustee and Responsible Person
John Light was appointed to the Board of Trustees in 2015 and acts as the proposed responsible persons. His passion for charitable initiatives brought him to collaborate with Esharelife Foundation since its inception. Mr Light has always worked in the cable industry, firstly he worked with AEI Cables then he moved to Anixter. In 1982 he started to work for Tratos and in 2013 following an inter-group reorganization he was appointed as Non-Executive Director.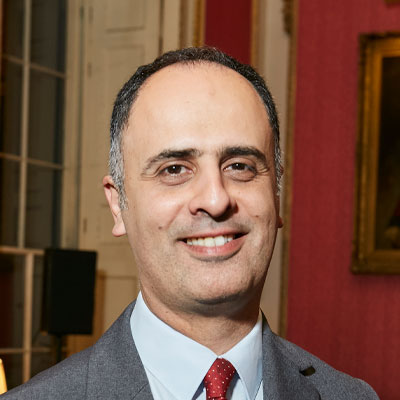 Mr Enrico Scambia – Trustee
After graduating from the University of Pisa in Engineering, Mr Scambia worked as a graphic designer in Italy and in 2010 he moved to London and became one of the Directors of Tratos UK Ltd. His passion for education and charitable initiatives brought him to collaborate with the Esharelife project since its inception. He has extensive experience in marketing and communication which he employed to set up the digital structure of the charity. Mr Scambia was appointed on the Board of Trustees in 2015.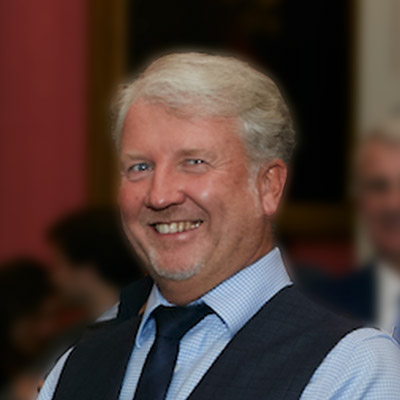 Mr Kevin Martin – Trustee and Treasurer
Mr Martin acts as the Finance Director and Treasurer of Esharelife Foundation. In addition, Kevin takes on the role of the Foundation nominee and proposed authorised officials. He has worked in the financial sector for over 30 years, supporting various organisations including both commercial and non-commercial businesses. From 2015 he started to collaborate with the Foundation and he was subsequently appointed on the Esharelife Board for which he takes care of the financial aspects.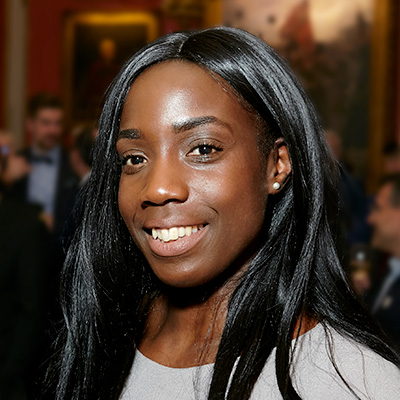 Ms Zilah Skerritt – Trustee and General Secretary
After graduating from Greenwich University, Ms Skerritt undertook a variety of roles within the administrative sector reporting to a CEO and top executives. Her strong organizational skills combined with a strong interest to collaborate in non-profit projects, aimed at supporting disadvantaged areas of the world, brought her to become part of the Board for the Foundation. Ms Skerritt's position as the Foundations General Secretary involves the planning of fundraising events, such as the Annual Christmas Gala, and dealing with the internal and external relations for the Foundation. She was appointed to the Board of Trustees in 2016.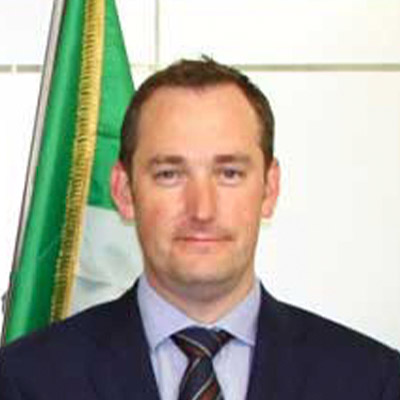 Mr James Card – Financial Advisor
Mr Card joined the Esharelife Board of Trustees in 2015 and acts as the organisation's nominee. Mr Card is the external financial advisor of Esharelife and he is involved in all the practice corporate finance deals. He runs his own accountancy practice, Hewitt Card.