On the 22nd of November 2018, Esharelife hosted its Annual Christmas Gala and raised £20,000 to support the Little Prince School and the St Kizito Vocational Training School in Kenya.
Special guests from the worlds of politics, business and the arts gathered to celebrate and support Esharelife. They included soon-to-be-knighted former Transport Minister Rt Hon John Hayes; The Albanian Ambassador, Mr Qirjako Qirko, Founder and Chief Executive of Finito Education Ltd, Mr Ronel Lehman, Simon Blagden MBE, non-executive Chairman of Fujitsu Telecommunications for Europe, gifted transplant surgeon, Professor Nadey Hakim, and, by video link, actor George Blagden.
During the event, paintings from the artist Mr Dyan Mihov and a bottle of champagne signed by the former Prime Minister, The Rt Hon Theresa May MP, have been sold in an auction. The money raised from the auction added to the donations made by guests during the night has been all devolved to AVSI Kenya to support its project there.
The Rt Hon Theresa May MP, who could not be present at the event, has always supported the Foundation. In recognition of the great support that she gave to Esharelife, the children of the Little Prince School in Kenya, a school run by AVSI Foundation that the charity supports, sent her a small present, passed to her through Esharelife Chairman, Dr Maurizio Bragagni.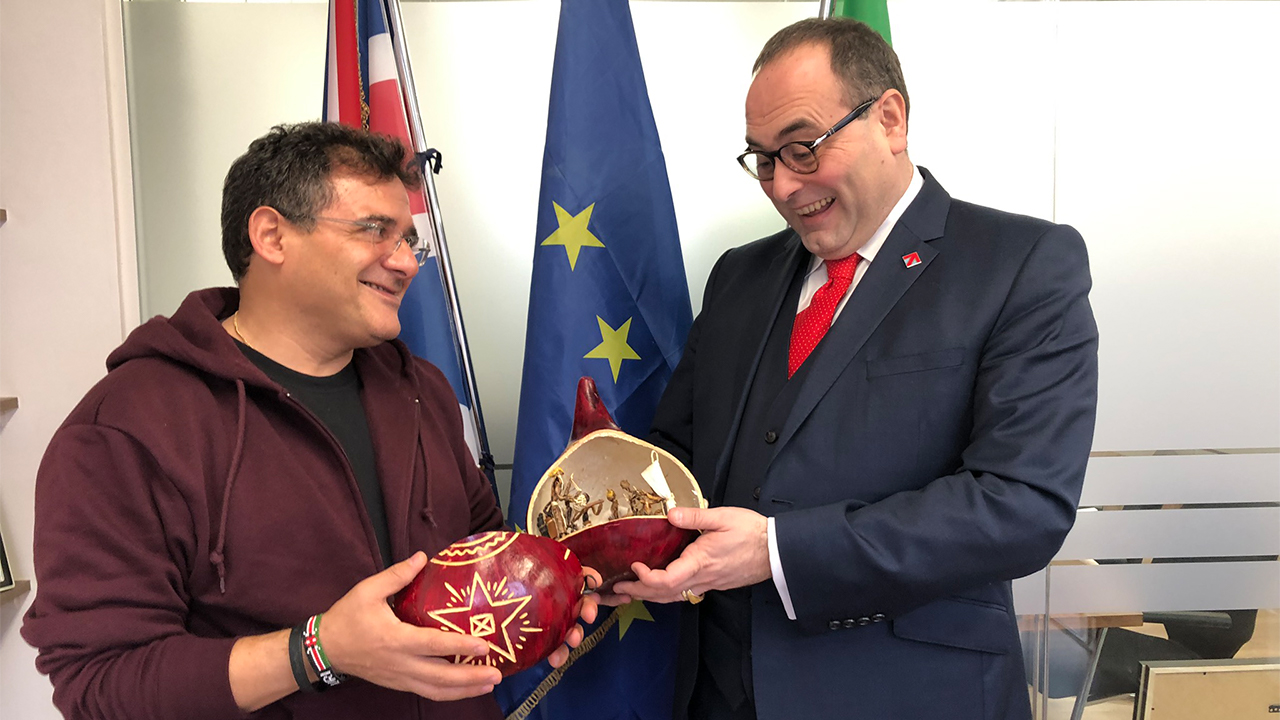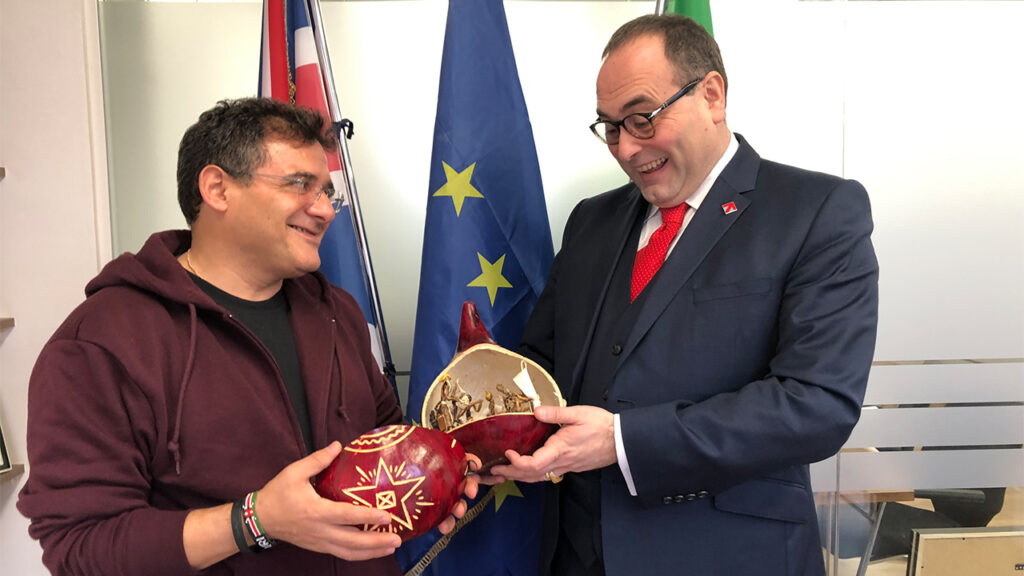 During the event, Esharelife and AVSI Kenya Project Manager, Mr Antonino Masuri, showcased some of the opportunities and chances created through the provision of school places for children and vocational training for young adults. Esharelife managed to raise £20,000 during the night.
Dr Bragagni, Esharelife Chairman, thanked friends of Esharelife for their continued support for the world's most disadvantaged communities in the UK and worldwide. He went on to explain how providing access to computers and instruction on how to use them was one of the quickest ways to empower people and give them the tools to harness technology and create better chances in life.
'We have found that if the beneficiaries of a project are not involved in the `help' process created around them it won't make a significant change in their lives,' said Dr Bragagni.
DONATE TO ESHARELIFE ACTIVE PROJECTS