The British Red Cross is the official body in the United Kingdom which carries out impartial humanitarian actions in the UK and worldwide.
Today, the Society, which was founded in 1870, has more than 32,000 volunteers and 3,500 staff members.
Among the different projects and actions that the charity undertakes to bring humanitarian support to the UK and the most disadvantaged areas of the world, the main service that the charity provides is the Emergency Response service which supports governments and authorities in moments of crisis by providing first aid services and distributions and providing telephone support lines.
Esharelife is in contact with the British Red Cross and has been fundraising in the support of the charity.
The last initiative that Esharelife has supported in favour of the British Red Cross is the Esharelife Summer Concert aimed at collecting funds for Lebanon, deeply affected by the explosion that happened in Beirut on the 4th of August 2020.
Find out more about Esharelife Project with the British Red Cross here: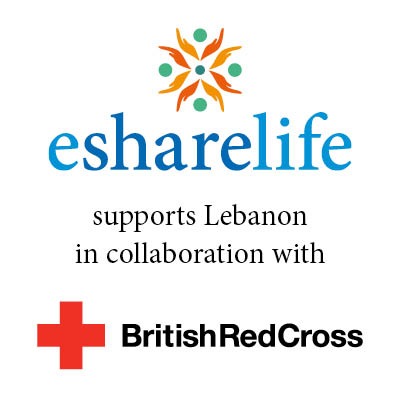 One of the latest Esharelife fundraising projects was created in support of Lebanon which was deeply affected by the explosion that happened in Beirut on the 4th of August 2020…