Esharelife believes that governance is paramount for the success of the charity. This is why the Foundation has adopted the Charity Governance Code. The code, which is aimed at supporting our trustees, sets out the basic principles for an effective and organised management of the charity. This Code is a practical tool to help trustees achieve this.
The Code is not a legal or regulatory requirement. It draws upon but is fundamentally different from, the Charity Commission's guidance. Instead, the Code sets the principles and recommended practice for good governance and is deliberately aspirational: some elements of the Code will be a stretch for many charities to achieve. The Code is a tool for continuous improvement towards the highest standards.
More general information about the code can be accessed here.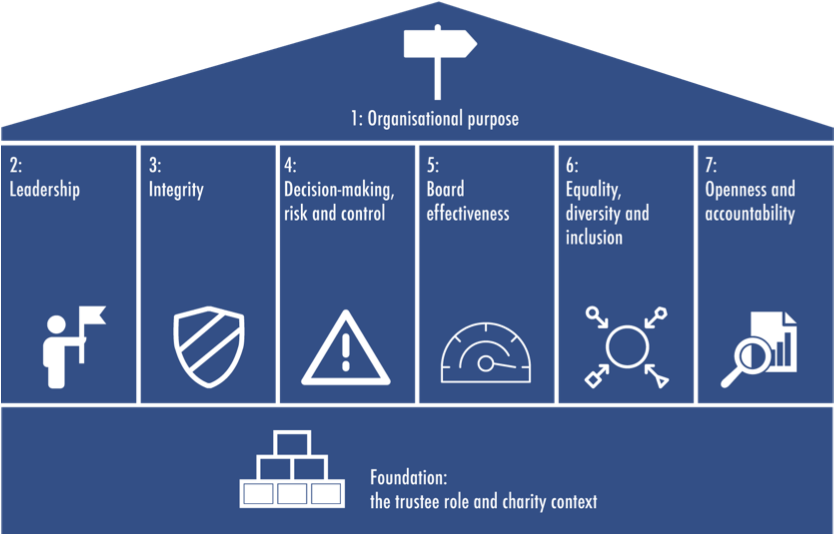 The ones detailed above are the seven main pillars on which the code is based. You can read more about the code and each of the principles that it contains below.
IF YOU SUPPORT WHAT WE STAND FOR
YOU CAN ALSO DONATE TO ESHARELIFE PROJECTS