The importance of sharing life in a digital era was explored on Wednesday the 24th of June during a Virtual Visit from AVSI – Esharelife's charity projects delivery partner.
Webinar-enabled, the visit included input from Guest Speaker, Former Secretary of State The Rt Hon Jeremy MP who gave up his time to Esharelife's focus of creating opportunities for children, women and young people in Nairobi Kenya, opportunities leading to a better life. The aim of the Virtual Visit was to showcase charity supporters AVSI Kenya's work and offer thanks to them for the money raised at the Esharelife Annual Gala Dinner last year.     
The Webinar was live on Facebook and it is now available on Youtube.
AVSI Kenya Project Manager Antonino Masuri spoke of the challenges and achievements enabled by Esharelife donors' support. The audience heard Esharelife Chairman, Dr Bragagni introduce the panel;  Rt Hon  Jeremy Hunt MP, AVSI Team and Esharelife Donors, Patrons and Ambassadors.
Antonino Masuri explained how AVSI has been using the money that Esharelife raised and how AVSI is Kenya is coping with COVID-19 and showed a video with three educators, filmed before the pandemic. Ms Romana Koech, AVSI Manager in Kenya, shared her experiences of some of the projects she is responsible for before the Rt Hon Jeremy Hunt spoke about his charity and his own experience with charitable initiatives. 
The session also offered dialogue directly with the people from Kenya and included a Q & A Session with members of the audience and panellists having a chance to ask questions of AVSI & Mr Hunt.
Closing Remarks were offered Mr Simon Blagden CBE.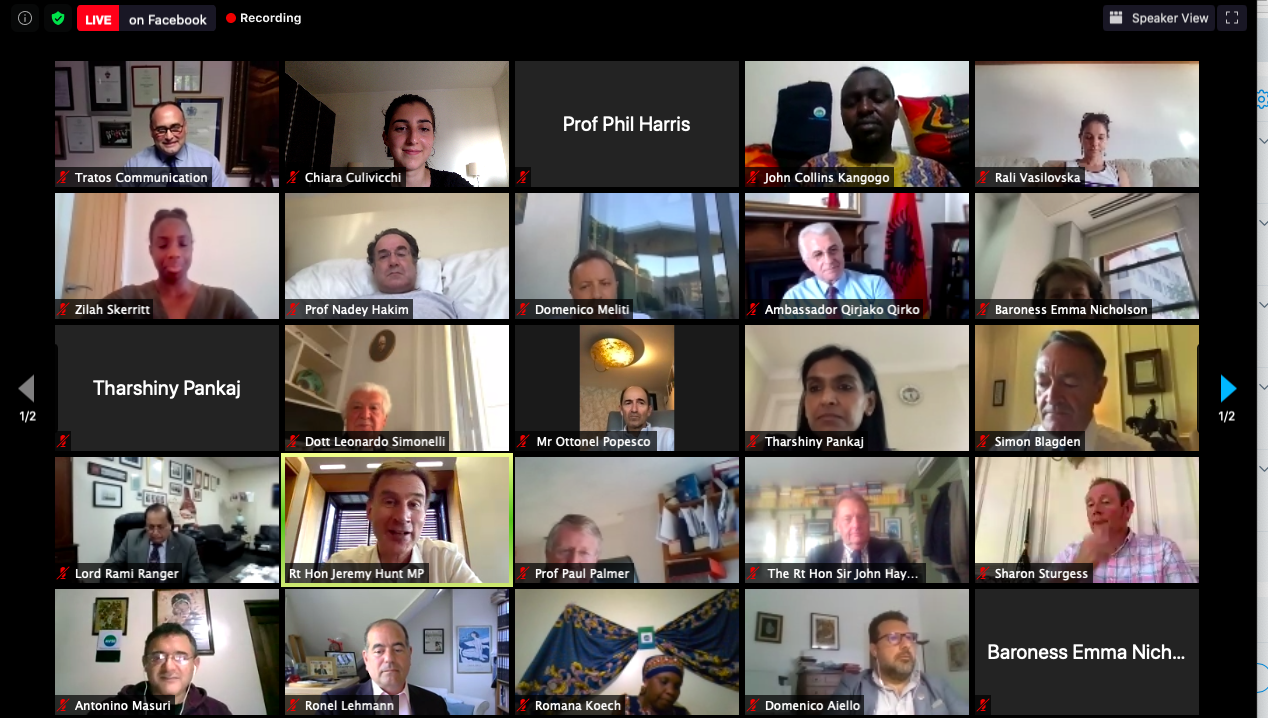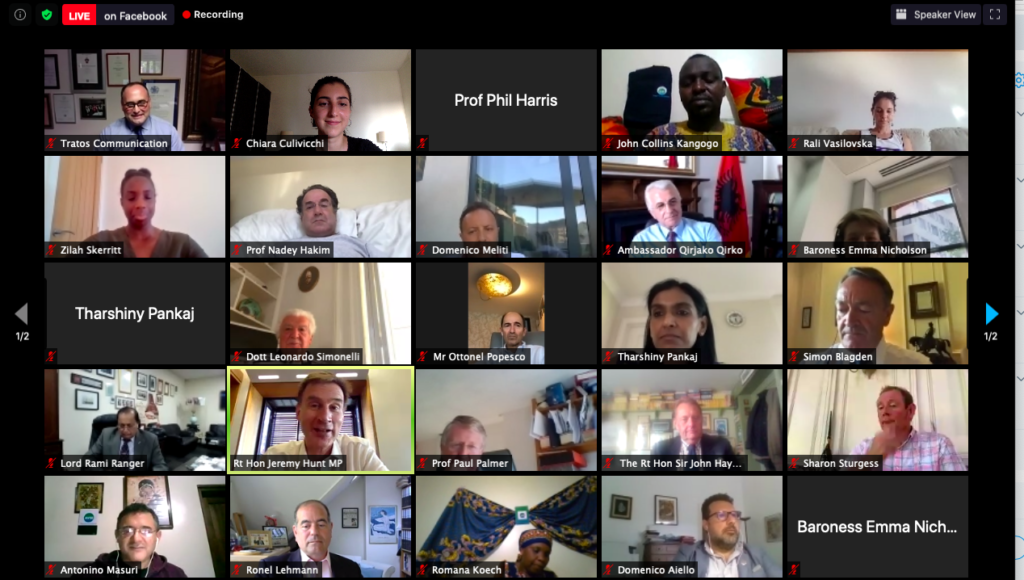 Panelists included Esharelife Foundation Patrons, Ambassadors and Donors:    
Ambassadors:  Dr Domenico Aiello, Mr Simon Blagden,  Ambassador Francesco Bongarra,  Mr Luca Brandi,  Mr Matteo Canicchi,  Prof Nadey Hakim, Mr Deyan Mihov,  Mr Piero Mochi,  Mr Mustafa Mohammed, Mr Uday Nayak,  Mr Joe Ricotta. 
Patrons:  Baroness Emma Nicholson of Winterbourne, Mr Selva & Mrs Tharshiny Pankaj, Lord Rami Ranger CBE, Consul General of Italy HE Marco Villani.
Testimonials: Rt Hon Sir John Hayes MP, Rt Hon Jeremy Hunt MP, Professor George Holmes,  Ambassador Qirjako Qirko,  Dr Leonardo Simonelli.
Donors: Silvia Centanni,  Mrs Luba ​Chernukhin, Pietro Comerro, Mr Tom Flynn Mr Maurizio Ghirga Mr Mark Glover Professor Phil Harris, Dr Carl Stephen Patrick Hunter, Dott Ottonel Popesco, Alessandro Limone, Mr Rudolph Di Massa, Mr Keith Murray and Ms Ralitsa Vasilovska.